Curbside Pickup Instructions
Curbside Pickup Instructions
Curbside Pickup Instructions
Materials are available for pick up Monday - Thursday, 9 a.m. to 3 p.m. Visit our Curbside Calendar to schedule your pick up day and time.
Photo ID required.
On the day and time of your scheduled pick up, please drive to the rear loading dock area behind the main library. (Google Map directions)
Park in the spot reserved for University Library's Curbside Parking (see red box in map below). 
Call (330) 672-7540 when you arrive.
Library staff will bring your materials out on a cart.
Please show staff your ID (keep windows closed and place ID against glass).
Staff will leave your items on the cart for you to retrieve or put the items in your trunk (please stay in your vehicle until the staff member is able to move 6 ft. away).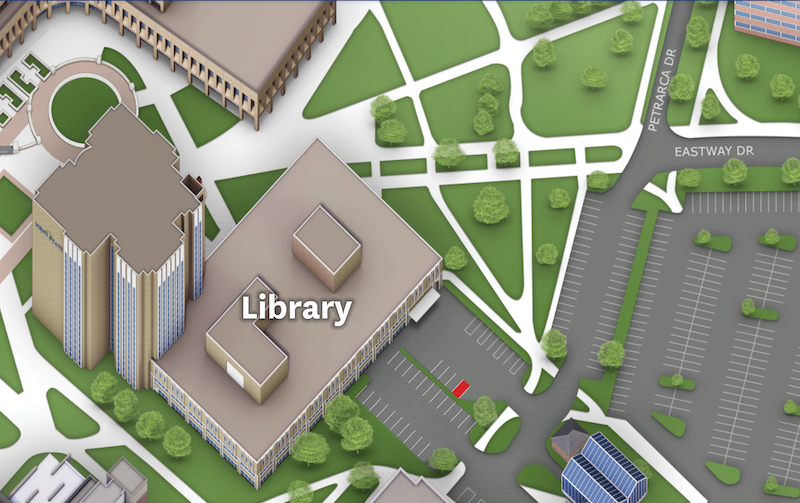 If you are unable to pick up your materials during the hours listed above or if you have circumstances that require a special accommodation, please email us at library@kent.edu.