University Libraries Student Scholarship
University Libraries Student Scholarship
University Libraries Student Scholarship

WIN ONE OF OUR $1,000 SCHOLARSHIPS
APPLICATION ACCESS FOR 2021/22 SCHOLARSHIPS -- Deadline is Sunday, APRIL 25, 2021
!
University Libraries is pleased to announce the Eighth Annual Student Scholarship Competition.  Thanks to the generosity of our wonderful friends and donors, we are able to award multiple scholarships for 2021/2022 - each for $1,000! The awards may be used for tuition, books, or fees, and may be won only once by a student. Students from the Kent Campus in good standing with the University, who will be Sophomores, Juniors or Seniors in the 2022-2023 academic year are eligible. The funds will be applied to the student's account by the Bursar's office - half in the fall semester of the award year and the other half in the spring semester.
For application process and requirements - see the links to the left for "How to Apply" and "Timeline."
For important additional information - see the FAQ link to the left. 
This year's recipients will be announced in June 2021.
Essay Topic 2021/22
How has University Libraries contributed to your success as a student?
Essays are to be at least 600 but not more than 1,000 words. Successful essays will be focused, thoughtful, and free from grammatical and spelling errors. The winning essays may be published, so please do not include sensitive personal information in your essay.
SCHOLARSHIP BACKGROUND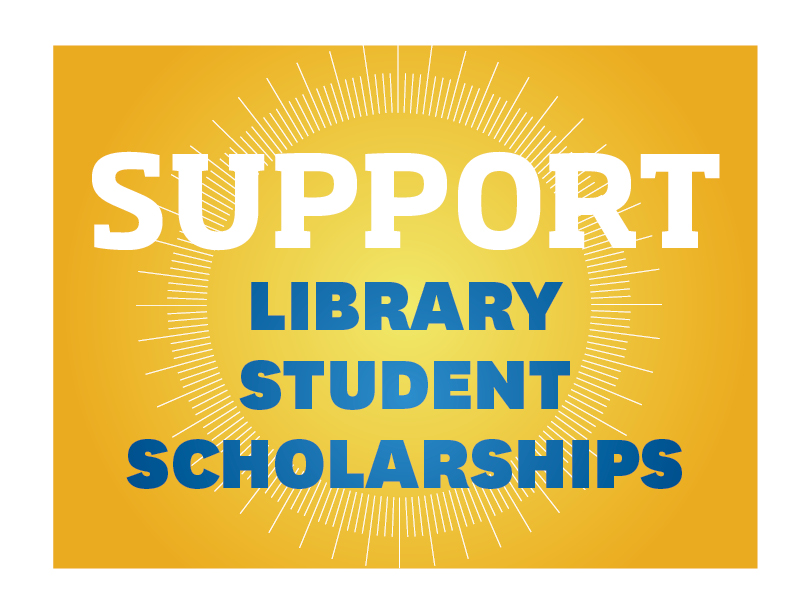 In the fall of 2013, University Libraries created an endowment to fund the first University Libraries undergraduate student scholarship at Kent State which was awarded in Spring 2014 for the 2014-2015 academic year. We are sincerely grateful to our friends and donors for their generous contributions to financially support the scholarship. It is our hope that the fund will continue to grow and additional scholarships will be available in the coming years.