Special Collections and Archives
Special Collections and Archives
We acquire, preserve, and provide access to primary sources and rare materials that support the teaching and research programs of Kent State University. The collections, totaling nearly 21,000 cubic feet, are comprised of sources in all formats including manuscripts, archival materials, and 135,000 books and periodicals. To learn more about our collections, please view our Spotlight on Special Collections exhibit.
October 23, 2023
Welcome, Kristin Silvestro, University Archivist!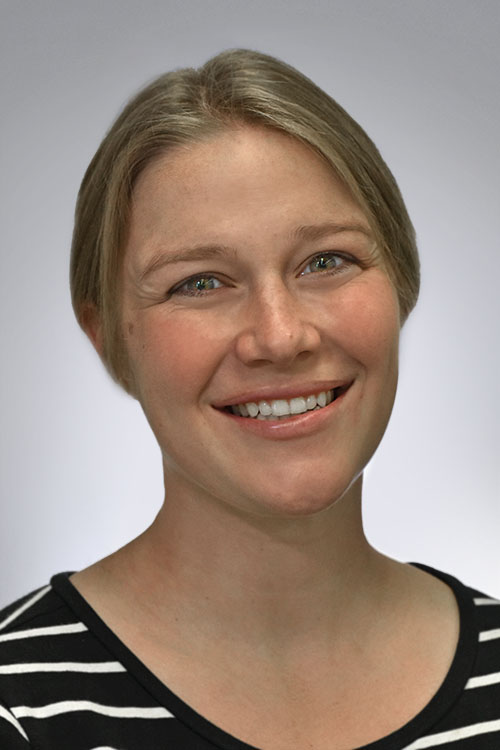 Kent State University Libraries Special Collections & Archives is thrilled to welcome Kristin Silvestro as the new University Archivist. Kristin joins our team with nearly 10 years of experience in the archives field. Regarding her new position, Kristin writes, "As the University Archivist, I look forward to working with the rest of the Special Collections & Archives team to improve access to and discovery of previously collected university records, while also working with the campus community to ensure the preservation of the diverse stories of the students, faculty and staff that are happening today." We look forward to all the work Kristin will do towards collecting, preserving, and providing access to the history of Kent State University.
Read the full press release, or learn more about Kristin's role and goals as the University Archivist in the Kent Wired article, "New university archivist brings experience, plans for greater engagement."
September 28, 2023
Special Collections & Archives Welcomes New Student Employee, Abby Fife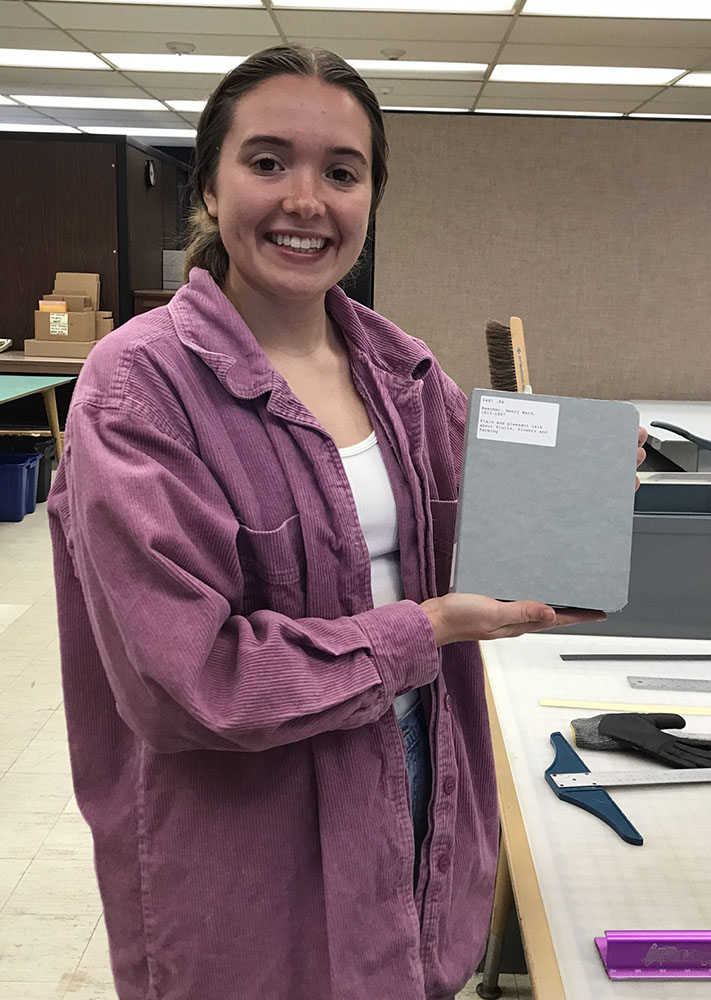 Welcome to our new student employee, Abby Fife! She just learned how to make custom archival containers for fragile items in the collection and was willing to pose for this photo with her very first box. Abby is a senior from Linesville, PA, and is majoring in English and minoring in Italian and creative writing. In addition to joining our staff in Special Collections & Archives, she is very involved on campus as the manager of Flashes Fighting Hunger and as an intern at the Wick Poetry Center. We are very happy to have her on our team this year!
February 6, 2023
EXHIBITION NOW OPEN through fall 2023
Lafayette Tolliver: Visual Footprints in Time
Marovitz Gallery, 1st Floor, University Libraries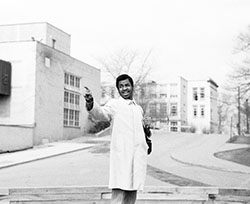 Celebrate Black History Month with University Libraries! This exhibit features a selection of content, including over forty photographs, from the Tolliver archive that documents Kent State student life from 1967-1971.
There is also a digital version of this exhibition.