Student Multimedia Studio
Student Multimedia Studio
3D printing for Kent Hack Enough
The 3D printing service offered by the Student Multimedia Studio will be suspended over the weekend as the SMS volunteers its service to the participants of the Kent Hack Enough event. The standard 3D printing service will resume on Monday morning. For more information about the 3D printing service being offered during the hackathon, visit the Kent Hack Enough participants SMS webpage.
About Us
Located on the 1st floor of the Kent State University Library, the Student Multimedia Studio provides currently enrolled KSU students with a wide range of multimedia equipment, software, and support. At the Student Multimedia Studio, students can create PowerPoint, web, video & audio presentations and e-Portfolios, as well as scan and edit documents and photographs, create graphics and animation and get one-on-one technology support from peer mentors or professional staff.
Related Links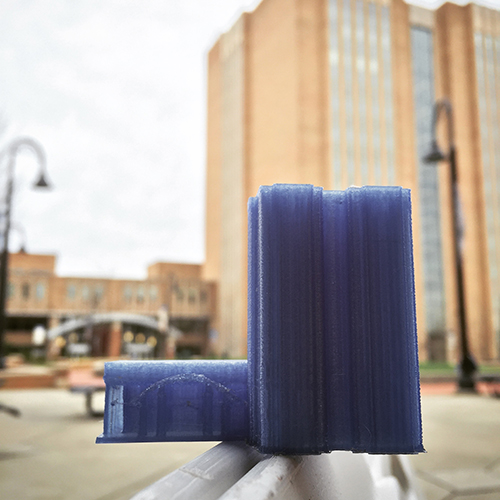 Contact
Phone: 330-672-0221
Email: kentstatesms@gmail.com
Manager: Hilary Kennedy
Hours
Open 7 days per week during the regular semester. Visit the Hours & Contact Info page for details.