News
Special Collections and Archives
News
Special Collections and Archives
News
NOW OPEN
Exhibition: A Full and True Account? Four Sensationalized Trials in Great Britain and America, 1824-1935
Marovitz Gallery, 1st Floor, University Libraries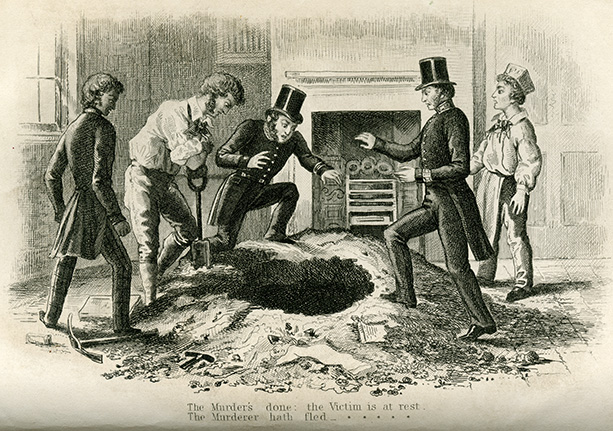 The intersection of crime and cultural production has a long history. Popular consumption of trials, now accessible online in the form of video clips, and commentary shared swiftly on apps like Facebook or TikTok, has been in practice for centuries. The materials in this exhibition will focus on four sensationalized trials: the trial of Ephraim K. Avery for the murder of Sarah Cornell, the trial of John Thurtell, Joseph Hunt, and William Probert for the murder of William Weare, the trial of Maria and Frederick Manning for the murder of Patrick O'Connor, and the trial of Bruno Richard Hauptmann for the murder of Charles Augustus Lindbergh, Jr.
Items featured are selections from the Borowitz True Crime Collection, housed in Kent State University Libraries Special Collections and Archives. (Curated by Haley Antell)
Check our Exhibitions page for information on our physical and virtual exhibitions.