Kristin Silvestro appointed as archivist for Kent State University
Kristin Silvestro appointed as archivist for Kent State University
Kent State University Libraries is pleased to announce the appointment of Kristin Silvestro as the new university archivist.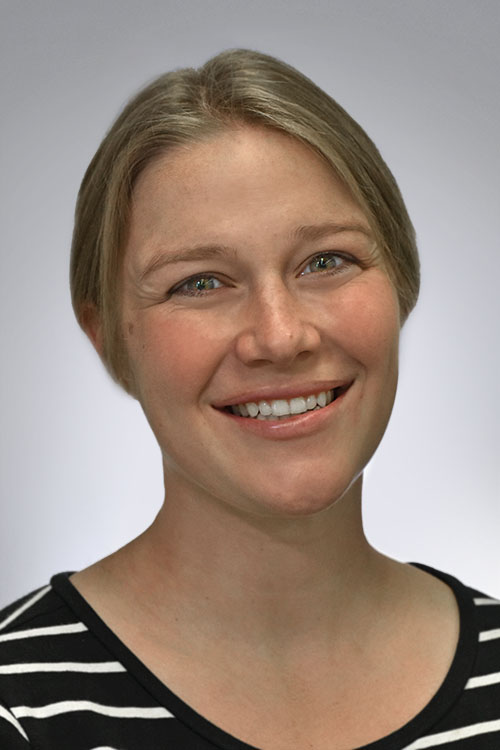 A resident of Hudson, Ohio, Silvestro joins Kent State with nearly 10 years of experience in the field of archives and special collections. She began her career in education before starting graduate school and accepting professional opportunities in the archival field at Northeastern University's Archives and Special Collections and the John F. Kennedy Presidential Library, both in Boston, Massachusetts. She continued to build her knowledge of archival work through medical and corporate positions before accepting her most recent title as the corporate and philanthropic history archivist for the Western Reserve Historical Society in Cleveland, Ohio, a position she held since 2018. 
"I have had the opportunity to work in a variety of archival institutions in my career, and I am excited to be back in the university setting," said Silvestro.
In her new role at Kent State, Silvestro will work closely with Cara Gilgenbach, the head of Special Collections and Archives, to appraise, process and preserve the university's historically significant materials. She will also act as the co-administrator, along with the university's Office of General Counsel, to manage the records retention program. Her responsibilities include working with May 4 Archivist Elizabeth Campion on the acquisition, appraisal and accession of materials related to the events surrounding May 4, 1970. Silvestro will also participate in exhibition curation, class instruction, leading tours, the digitization of materials and the development of collections that document the university's history.
"As the University Archivist, I look forward to working with the rest of the Special Collections and Archives team to improve access to and discovery of previously collected university records, while also working with the campus community to ensure the preservation of the diverse stories of the students, faculty and staff that are happening today," said Silvestro. 
"We are excited to have Ms. Silvestro join our team," says Dean of University Libraries Ken Burhanna. "The work of the university archivist is critically important to collecting, preserving and stewarding the rich history of Kent State. No doubt, she will become a familiar face and trusted colleague to many."
Silvestro has earned master's degrees in library and information science and history from Boston, Massachusetts' Simmons University. She holds a bachelor's degree in history from Wittenberg University in Springfield, Ohio, and has studied abroad at the Martin-Luther-Universität Halle-Wittenberg in Germany. She is a member of Omicron Delta Kappa National Leadership Honor Society and the Society of American Archivists.
 
POSTED: Tuesday, October 10, 2023 - 9:46am
UPDATED: Thursday, October 12, 2023 - 2:58pm