Administration
Dean's Welcome
Welcome to your Kent State University Libraries!
Our services, resources, and spaces have been designed to support you, and we welcome your feedback and ideas.  Voted the number one place to study by Kent State students for nine years in row, we are proud to be shared by everyone and owned by everyone. Above all, we are here for you whether you need to buckle down for the big exam or just need to grab a cup of coffee and take a break.
The Kent State University Libraries' family is comprised of eight members that together value history, while embracing innovation, with a commitment to sharing new knowledge:
Our Libraries, a proud member of the Association of Research Libraries, provide a wide range of spaces, digital and print collections, resources and services. Through our Subject Librarian program each student and area of study has a librarian assigned to them to support their unique needs. Our Student Multimedia Studio supports students in working with a variety of media formats, including audio and video, through access to cutting edge software and emerging technology. Our Statistical Consulting Services supports students and faculty in qualitative and quantitative data analyses. Our Copyright Services helps students and faculty understand and navigate copyright law and licensing agreements. They also manage Open Access Kent State (OAKS) our institutional repository that showcases the scholarly work of students and faculty. Our Special Collections and Archives acquires, preserves, and provides access to primary sources and rare materials that support the teaching and research programs of Kent State University. Included among their unique collections are the May 4 Collection and the Borowitz True Crime Collection. We also are fortunate to be a founding member and leading supporter of OhioLINK, our statewide academic library consortium that allows us to share resources across 88 institutions in Ohio.  In addition we offer a range of engaging events, like Late Night at the Library and Stress Free Zones during finals to help students relax and learn about our support services in fun and welcoming settings. 
I invite you to learn more about your Libraries through our web sites,  social media sites or in person. Feel free to library [at] kent.edu (subject: Message%20for%20the%20Dean) (reach out to me personally) with your questions or concerns.  We look forward to getting to know you and helping you succeed.  Go Flashes!
Ken Burhanna
Dean, University Libraries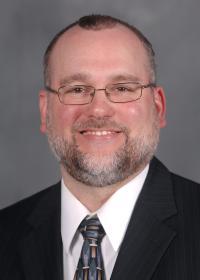 Ken Burhanna, Dean
Contact Dean's Office
330-672-2962 | Room 300 University Library
Pam Lemmons, Special Assistant
330-672-1680 | plemmons [at] kent.edu