UNIVERSITY LIBRARIES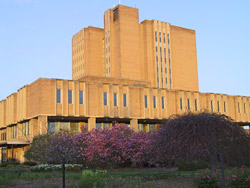 STUDENT EMPLOYMENT HANDBOOK
2011 - 2012
WELCOME TO UNIVERSITY LIBRARIES!
We hope you enjoy your work experience here. The organization's primary objective is to provide positive, courteous public service to students, faculty, staff and the University community. YOU represent the University Libraries to ALL of our patrons. We continually strive for excellence in the service we provide to our users. We know that you will help us maintain high quality standards of service and courtesy at all times.
SERVICE PHILOSOPHY 
KENT STATE UNIVERSITY
 UNIVERSITY LIBRARIES
Our commitment to users:
Reliability:  We will provide service that is thorough, dependable, and accurate.
Responsiveness:  We will consistently provide prompt, courteous assistance.  When we are unable to help, we will direct users to the party who can.
Respect:  We will give individualized attention to each user's need without bias and with full use of available resources.
Accessibility:  We will endeavor to provide equitable access to services and resources for both in-person and offsite users.
Environment:  We will strive to provide a learning environment conducive to study and research.
Staff Quality:  We will support our staff to ensure that they are knowledgeable and prepared to offer service that inspires trust and confidence.
Approved by University Libraries Council
November 6, 2002
SECTION I - Application Process
APPLICATION
Employment applications are available at two different locations: 1) the Dean's Office, Room 300, main Library, or 2) online at http://www.library.kent.edu/page/10847. Your application may be reviewed by the supervisor in need of a student assistant. If your schedule and skills are what the supervisor needs, he/she may call you for an interview.
WORK HOURS
Employment should supplement the student's college experience and not detract from it. Most students enroll in 12 to 18 credit hours and find that 10 to 15 work hours per week does not interfere with classes. Students are permitted to work no more than 32 hours per week while enrolled during the academic year. Students are NOT permitted to work during scheduled, enrolled class times.
SECTION II - Overview
EMPLOYMENT REQUIREMENTS
Employment During Fall and Spring Semesters: Student must be enrolled and maintain at least half-time enrollment (6 undergraduate credit hours, 4 graduate credit hours) as well as achieving satisfactory academic progress. Federal regulations mandate that no exceptions be made. The University will automatically terminate you from your campus job if you fall below the minimum class hour enrollment. The University will require that you complete a Public Employment Retirement System Personal History Form and will deduct PERS (8.5% of gross wages) from your last check(s) retroactive to the beginning of the semester.
Employment Between Fall and Spring Semesters (Winter Break): Student must have completed enrollment for the upcoming Spring semester or have been enrolled in the previous Fall semester.
Employment During the Summer: Student must be enrolled in the following Fall semester unless the student is enrolled (half-time) for Summer or graduating in August.
Graduating Students are permitted to work through the Saturday of the week in which they are scheduled to graduate.
Concurrent Employee Status is prohibited. Student CANNOT work as BOTH a University employee and a student employee at the same time. Employees of Kent State University, full-time or part-time, are NOT eligible to participate in the Student Employment Program.
Graduate Students MAY work on campus as student employees, provided they maintain at least half-time enrollment (4 credit hours) during Fall and Spring semesters.
FEDERAL WORK STUDY
Federal Work Study (FWS) is a federally subsidized program designed to promote part-time employment of students, helping them avoid excessive debt while in college. By working, students gain experience, develop new skills, and earn money to meet their educational and living expenses. Student employees who are employed under the FWS program are awarded FWS as part of their total financial aid package. This federal program is monitored by the Student Financial Aid Office and pays 75% of the student's wage while the employing department pays 25%.
FWS jobs are available to financial aid recipients as listed on the Financial Aid award letters mailed out from the Student Financial Aid Office (SFAO) or as noted on Web for Students online.
IMPORTANT: To be considered for FWS employment eligibility, a student must complete a "Free Application for Federal Student Aid" (FAFSA) and answer "YES" to Question #31: "Are you interested in work study employment?" The FAFSA is available online from the Student Financial Aid Office and at www.fafsa.ed.gov. Since FWS funds are limited, students should submit the FAFSA as soon as possible after January 1st each year. You must complete a separate Kent State University Summer Aid Application for summer Federal Work Study.
Mark your calendars accordingly! The above actions are critical for employment in some departments of University Libraries. If a position you have been offered is contingent on your qualifying for work study funding, you may be terminated if that funding is withdrawn or reduced.
UNIVERSITY FUNDED EMPLOYMENT
Employing departmental budgets are charged 100% of the wages for all University Funded student employees.
SECTION III - Student Payroll
 EMPLOYMENT TIMEKEEPING USING KRONOS 
After you have been hired and your job has been activated, you will be able to use your Student I.D. to clock in and out (you MUST use the time clock in your building) or login to Kronos to clock in and out.  Clock out when you take a lunch break and/or leave work at the end of your shift.
If you forget to clock in or out, ask your supervisor to input your time on your Kronos timesheet. 
Willful falsification of entries on Kronos timesheets constitutes grounds for immediate dismissal from the job and referral to the Office of Judicial Affairs. 
DIRECT DEPOSIT
All student employees are required to enroll in a direct deposit program for their paychecks. Under the direct deposit program, the employee's pay is electronically deposited into the bank account(s) they designate. Student employees who are having difficulty securing a traditional bank account should contact the Payroll Office, 236 Schwartz Center, 330-672-8640, or email payroll@kent.edu.
The Payroll Office is the central check distribution point for all Kent campus student employees who may receive a paper check prior to the set-up of their direct deposit account. The Payroll Office is located in Room 236 Schwartz Center, Regional Campus student employee checks will be mailed to the permanent address until the direct deposit account is established.
Sign up for Direct Deposit in Flashline (go to the My HR tab, then the Employment Details box) or download and complete the Direct Deposit form available at the Payroll Office web site.
SECTION IV - Expectations
SCHEDULES & ATTENDANCE
You MUST arrive on time!!! Good attendance and punctuality are important in any job! One of the advantages of working here is the flexible work hours. We try to accommodate you by working around your course schedule. We do, however, need immediate notification of any scheduling conflicts. If you are ill and unable to work your scheduled hours, you MUST notify your supervisor.
Each semester, a work schedule will be established in accordance with your class schedule. It is essential that you maintain your scheduled work hours. If you need to make an adjustment during the semester, contact your supervisor as soon as possible.
BREAK & LUNCH PERIODS
Break periods are not legislated by state or federal law, or university policy. While most students work in areas where they are free to use restroom facilities at their convenience, if students are not able to take these breaks without coverage being provided, supervisors must arrange reasonable coverage.
A 30 minute unpaid meal break should be provided to students who work a shift of six or more consecutive hours.
TELEPHONE USAGE
The University Libraries' phones are for departmental/university business ONLY. Any personal calls made on the campus phones or personal cell phones should be made during your breaks. Student assistants are not to receive personal calls while working. The use of cell phones on the job is strictly forbidden.
DRESS CODE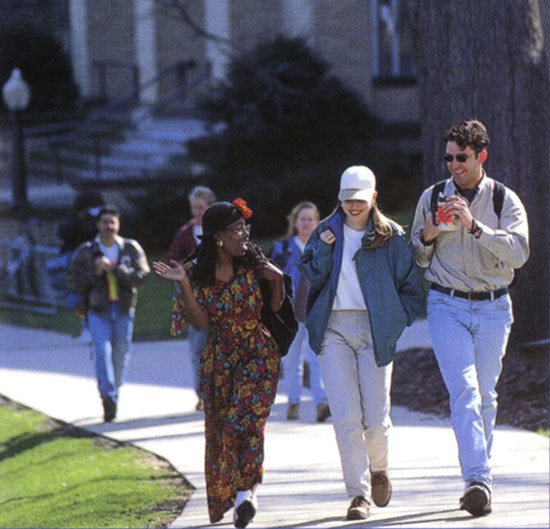 Since you represent Kent State University to the University Libraries patrons, appropriate dress is required. "Business casual" is always acceptable (i.e., khakis, polo shirts, camp shirts, nice tees, modest shorts). Torn/soiled clothing and revealing articles (skin showing) of clothing are NOT considered appropriate office attire. Dress as you would for employment off campus by another employer.
PERFORMANCE EXPECTATIONS
Your job at University Libraries is REAL employment which will be evaluated by your supervisor as mentioned above. We depend on (and pay!) student employees to work their scheduled hours and accomplish the tasks assigned, not to study or socialize. We are asked for references and job verifications on a daily basis (see below) and will be honest in our assessment based on your personnel records and the above evaluations. We are also visited by federal government agents who conduct background investigations for applicants to the military, jobs, or appointments. It is to your benefit to make sure that your attendance and performance will result in a positive recommendation.
ADMINISTRATIVE POLICY REGARDING A DRUG-FREE WORKPLACE
(Taken from University Policy Register 3342-6-60) Effective: February 17, 1989
A) The university is committed to maintaining a workplace free of illegal drugs. Recognizing that illegal drug use poses health and safety hazards to employees and to the community at large, the university prohibits the possession or use of illegal drugs on all university property and at other locations where employees are conducting university business.
B) Employees manufacturing, distributing, dispensing, possessing or using illegal drugs on university property and at other locations during the conduct of university business are subject to dismissal.
C) The university will establish and maintain a drug-free awareness program including the following topics of concern:
Health and safety concerns from drug abuse.
University policy regarding illegal drug use.
Availability of approved drug counseling and rehabilitation services.
Penalties that may be imposed upon employees for drug-free violations.
D) In compliance with the Drug-Free Workplace Act of 1988, employees engaged in work under a federal grant or contract may be subject to additional requirements to ensure a drug-free workplace.
E) In accordance with federal regulations, the violation of this policy could result in the suspension, termination or debarment of the individual or the institution from federal grants and/or contracts.
REQUESTS FOR REFERENCE LETTERS OR PHONE CALLS
All requests for simple verification of employment from prospective employers, investigative agencies, financial institutions, etc., should be directed to the Dean's Office where verbal verification of dates of employment and position will be handled. Inquiries related to payroll/salary will be forwarded to Payroll.
Students who anticipate using a supervisor as a job reference should first ask verbal permission of their supervisor. You may request a general letter of recommendation (addressed "To Whom It May Concern") which can be used as you wish. You may also request a letter of recommendation addressing your qualifications for a specific position. Lastly, you may simply request permission to list the supervisor's name as a reference to be contacted by any prospective employer.
Upon receiving a verbal request from the student, supervisors must secure a written statement from the student authorizing the release of information (see Appendix B). The authorization form will be kept on file in the Dean's Office until the student asks us to remove it.
No job reference will be given without a signed authorization form on file. In the absence of an authorization form, the person or entity seeking the reference will be told that we will be happy to verify employment through the Dean's Office. However, it is our policy not to provide more than simple verification without a written authorization on file.
SECTION V - Disciplinary Procedures
Expectations for our student staff should be very clear. If you have any questions concerning what is expected of you, please consult with your supervisor. Detailed disciplinary procedures are at the discretion of the student's supervisor; however, here are a few general guidelines.
A. All students are employed at the sole discretion of the University Libraries. You may be disciplined, including dismissal, for irresponsible or inappropriate behavior. Below are some examples of behaviors which warrant dismissal:
Refusal to do assigned tasks and/or insubordination.
Frequent tardiness from work without prior permission from your supervisor or three unexcused absences.
Unauthorized use of facilities, materials, and/or supplies belonging to University Libraries.
Consistently poor job performance.
Failure to consistently maintain a positive service-oriented approach toward patrons, staff, and co-workers.
Reporting to work under the influence of alcohol or other illegal substances.
Disrespectful behavior, including but not limited to unlawful discrimination or sexual harassment.
B. Failure to comply with one or more of the listed expectations will generally be handled in the following manner by your supervisor:
Verbal or written warning
Dismissal
A supervisor may bypass step one and proceed to step two if circumstances warrant.
DISCIPLINARY AND GRIEVANCE PROCEDURES
As taken from the KSU/Career Services Center/Student Employment Handbook:
Disciplinary Procedures
Supervisors should share disciplinary procedures with students and communicate performance concerns early. First, give a verbal warning regarding the nature of the complaint(s) and the appropriate behavior expected. Second, provide a written warning for similar or more severe behavior. A third complaint may result in terminating the student's employment. The employing department will inform the student of the reasons for termination, supported by documentation, and the effective date of termination.
Grievance Procedures for Student Employees
Each employing department must inform all student employees of the student employee grievance procedures.
Generally, it is expected that a complaint can be resolved at the point at which it arises. This means that the student employee(s) and the immediate supervisor should attempt to settle the problem, with the right to appeal to a higher level exercised only after it is determined that mutual satisfaction cannot be reached. Consequently, every effort should be made to settle the grievance on the spot, on its merits, and with minimal delay.
In initiating a complaint, and throughout the formal appeals process, students may seek the counsel of the Office of the Student Ombuds who will provide information, clarify procedures, and facilitate communication as requested.
It is understood that some issues may involve one or more policies which, because of either the nature of the complaint or the status of the complaint, may be related to University offices which have separate responsibilities for such policies. For example, an allegation of discrimination or sexual harassment could be reviewed separately by the Office of Affirmative Action.
There shall be no retaliation or abridgement of a student's rights resulting from the use of this policy.
As necessary, a student may submit a written request for a reasonable amount of time off work to attend hearings or meetings established as part of the grievance process during business hours. This request must be approved in writing by the immediate supervisor to be acted upon.
It is recommended that a student maintain copies of any correspondence generated in pursuing the grievance process.
To facilitate an efficient grievance and appeals process, it is expected that a grievance be reviewed at the departmental level in a two-step process (maximum), by an immediate and next level supervisor (or designee), before being referred to the Career Services Center for a final decision. The next level supervisor may be defined as a department head, dean, director, or other University officer.
Regional Campus student employee complaints filed at a Regional Campus are covered by rule 3342-8-06 of the Administrative Code.
Student Employee Grievance Procedures within Employing Departments
Any student employee of the University who has a complaint relative to employment shall discuss the complaint with the immediate supervisor within three working days (excluding weekend days and holidays) from the date of the incident. Should a group of student employees within a department have a grievance that crosses supervisory lines, but is confined to a single department, the department head or designee will assume the role of the immediate supervisor in the first step of the grievance procedure.
The student employee, if the complaint is not resolved orally, must prepare a signed written statement outlining the nature of the grievance as well as a suggested solution, and present it to the immediate supervisor. This statement must be delivered within three working days of the attempted oral resolution.
The immediate supervisor, within three working days after receiving the written complaint, shall review the complaint and submit a signed, written response to the student employee proposing a resolution, along with information regarding the next level of appeal. The immediate supervisor shall forward copies of all documentation to the next level supervisor (or designee).
The student, if the resolution is unsatisfactory, will inform the next level supervisor (or designee) in writing within three working days.
The next level supervisor (or designee), within three working days, shall review the grievance and the recommendation of the immediate supervisor and provide a written decision to the student with copies to the immediate supervisor and to the Career Services Center, Grievance Review Staff. The written decision will also advise the student of the right to appeal, the time period allowed for submitting an appeal (within three working days), and the appeal procedure.
Student Employee Grievance Procedures to Appeal Employing Department Decision
The student, within three working days of the receipt of the decision, may submit a written appeal to the Career Services Center, Grievance Review Staff. The written appeal must outline the nature of the incident, any attempts to resolve the matter with the supervisor, and provide all additional supporting documentation pertinent to the issue.
The Career Services Center, Grievance Review Staff shall review all of the information for completeness and request any additional information from the student or employing department to ensure a thorough review of the facts and clarity of the issue. Within three working days of the receipt of the written appeal, a final decision concerning the grievance will be submitted in writing to the student. The decision by the Career Services Center, Grievance Review Staff is final.
RESIGNATION
Please notify your supervisor immediately if you plan to resign. A two week notice is expected if you resign during the semester.
SEXUAL HARASSMENT
Sexual harassment in any form will NOT be tolerated.  If you are found to be guilty of sexual harassment, you will be disciplined up to and including termination of your University Libraries employment.  If you are the recipient of unwarranted attention in any form, you are to notify your supervisor or the Dean's office immediately.
Appendix A
Student Assistant Disciplinary Report Form
University Libraries has the option to refuse to continue a student's employment following an unsatisfactory evaluation or at any time job performance is unsatisfactory.
Name of Student:
Service Area:
Date of Incident/Problem/Event:
Date of review:
Description by Supervisor of Incident/Problem/Event : (use additional sheet if necessary)
Signature of Supervisor:____________________________
Date:_______________
Student Response to Supervisor's Comments: (use additional sheet if necessary)
I have read this disciplinary report:
Student's signature: ______________________ Date:_________________
AUTHORIZATION FOR DISCIPLINARY ACTION:
Service Head:_____________________________ Date:________________
Assistant Dean, UL: _____________________ Date:_________________
DISCIPLINARY ACTION TAKEN:
Effective date:____________________
cc: Student Employment Office
Appendix B
KENT STATE UNIVERSITY
UNIVERSITY LIBRARIES
AUTHORIZATION TO RELEASE INFORMATION FROM EMPLOYMENT RECORDS
I, the undersigned, authorize Kent State University, University Libraries, to release, either verbally or in writing, the following information to prospective employers:

please initial all items you agree can be released
Verification of Employment
______ Dates of employment
______ Position(s) held
Performance Evaluation
______ A Copy of the formal evaluation(s) completed by my supervisor.
______ Additional comments related to my performance. These may be provided verbally and/or in writing by my supervisor(s).
Please initial below as desired.
_______ I waive my right to see letter(s) of recommendation/evaluative statements prepared pursuant to this authorization.
_______ I do not waive my right to see letter(s) of recommendation/evaluative statements prepared pursuant to this authorization.
Name (print):____________________
Signature: ______________________
Date:__________________________
Appendix C
STUDENT SIGN OFF ACKNOWLEDGEMENT FORM
Sign, date, and return this sheet to the University Libraries Dean's Office where it will become a part of your permanent record.
I acknowledge that I have read the University Libraries Student Employment Handbook and agree to abide by the described rules and regulations while employed at the Kent State University Libraries.
Signature of Student Employee: __________________________________
Date:____________________________