Lockers are located on the Fab Fourth Floor of the University Library.
You can check-out a key from the Circulation Desk located on the first floor.
The key will check-out for 1 day, and is due back the next night at midnight or closing, whichever is sooner.
The patron must be a current Student, Staff, or Faculty member, have a photo ID, and no other blocks on their library account (such as owing more than $25 in fines).
The patron will be charged a $10 fee if the key is lost.
The Kent State University Library is not responsible for lost, stolen, or damaged items.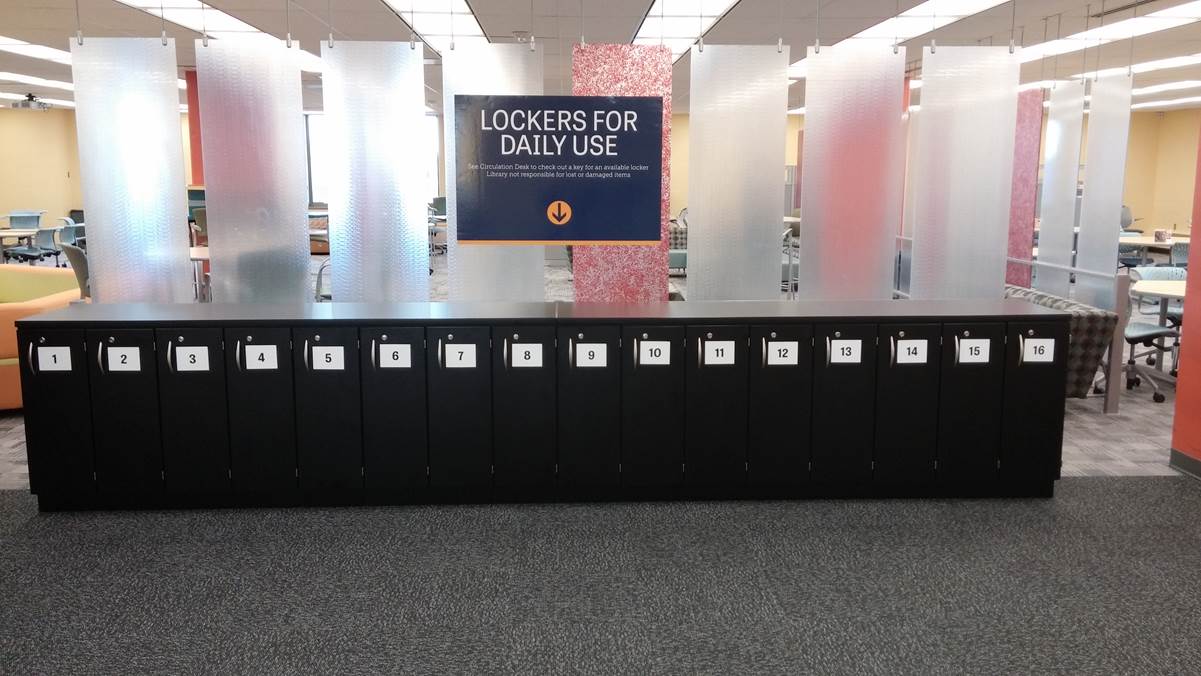 Questions?
Contact the Circulation Desk at
330-672-7905