SPSS Pivot Tables and Exporting Output Screenshot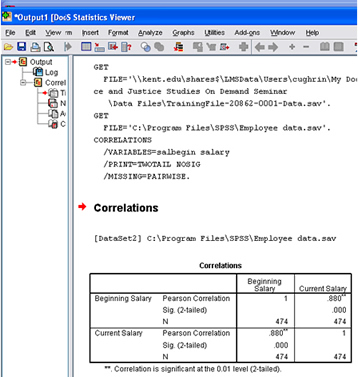 Left click the part of output you would like to use. Right Click on that table.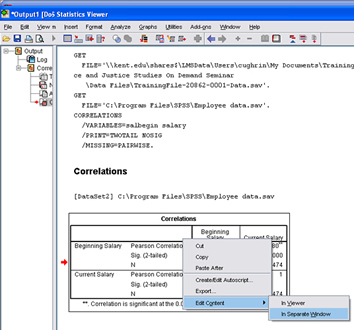 Click Edit Content -- In Separate Window.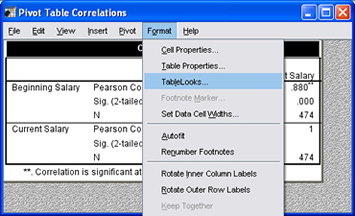 A new window will pop-up. Click Format -- TableLooks.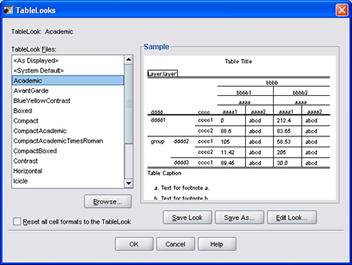 Choose the TableLook you would like. Academic is closest to APA format (and can then be corrected further in Excel).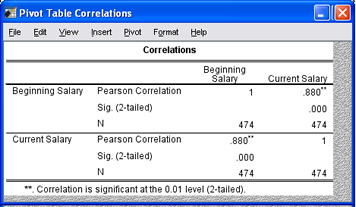 The table will appear changed in the pop-up window. Click the Red X to close this window.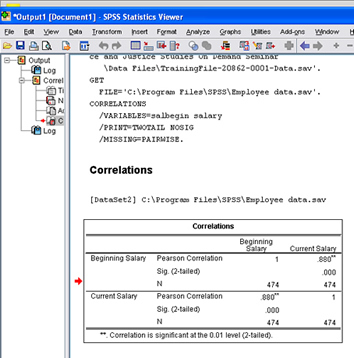 Now the new format will appear in the Output Window.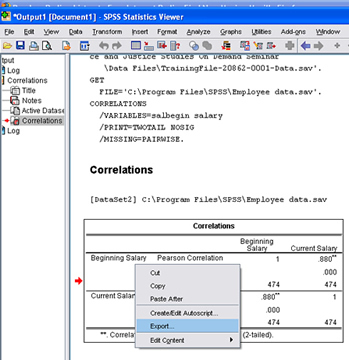 To Export the table to Word, Excel, or HTML, right click on the table. Click Export.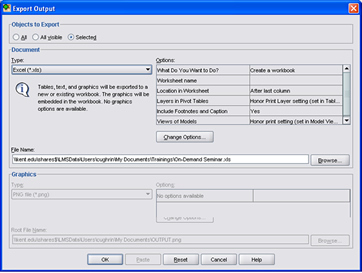 Change the Type and File Name.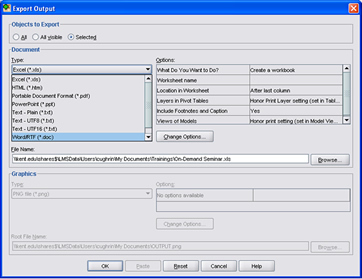 Note the various File Types. Click O.K.
Open your output in the File Type of Choice.
For additional questions or assistance, contact Tina Ughrin.