CRSP Program Installation Instructions
The Windows version of CRSP is only available to users on the Kent State University campuses using Windows workstations on the Kent State University network.
You must have a valid Flashline ID and Password. You must also have Administrator privileges on the workstation where you're installing CRSP.
If you are unsure about your Kent.edu account or password, contact the KSU helpdesk at 330-672-HELP or via the Web at the KSU Support Website.

In order to seamlessly connect to the CRSP data server, you must:
Map Drive to CRSP Server (Reminder: you must be on campus or connected via VPN)
This method will prompt you for your Kent Domain and password every time you log into your workstation.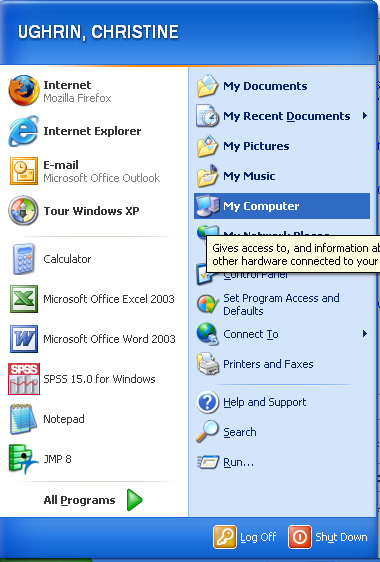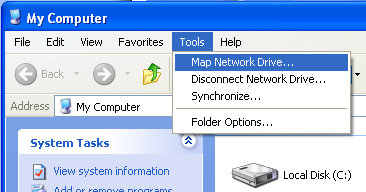 To do this, open My Computer and choose "Map Network Drive" from the "Tools" menu. You will see a prompt like the following: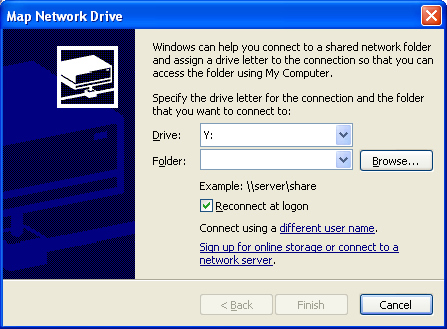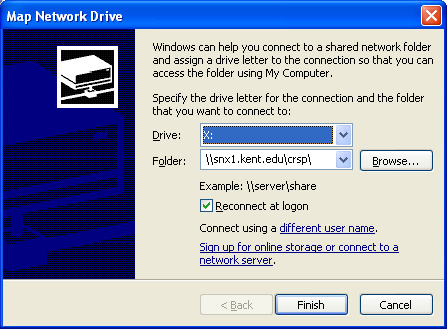 Choose any available drive letter for the "Drive" field. For the "Folder" field, type in "\\snx1.kent.edu\crsp\". Click Run.
Check the "Reconnect at logon" box. When you click Finish, you will be prompted for Flashline ID and Password. Enter your account as "userid@kent.edu" where userid is your kent.edu account.
If you cannot authenticate properly, you may need to contact the helpdesk to verify that your Kent Flashline ID and password are set properly.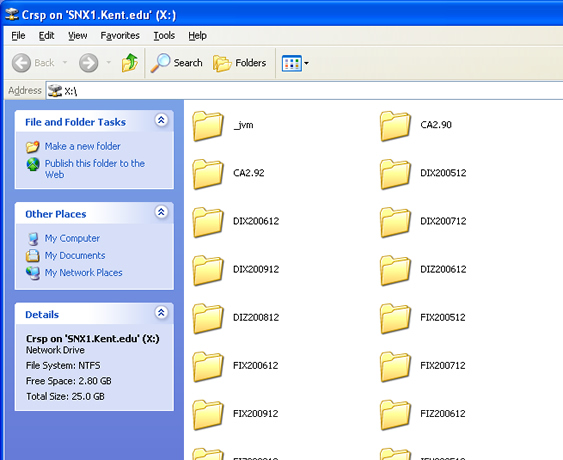 The following folder will appear. Close this folder.
Installing CRSP Software
Once you've successfully authenticated to Active Directory, you can install and run the CRSP software. To install the CRSP Sift software: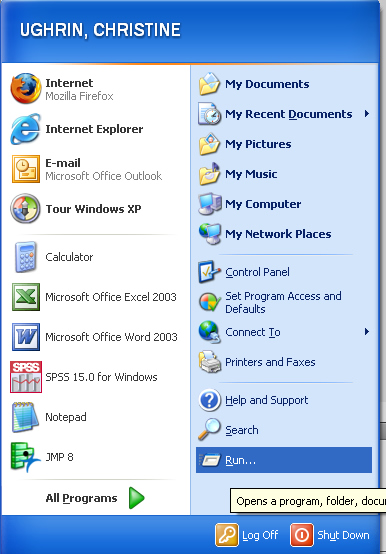 Choose "Run..." from your Start menu, then type \\snx1.kent.edu\crsp\Install\CRSPSift 3.1\" and choose "OK". If prompted with a security warning, choose "Run".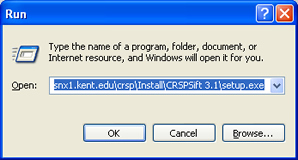 Click o.k.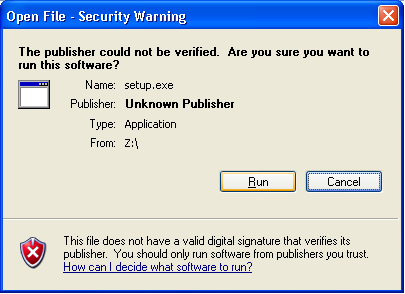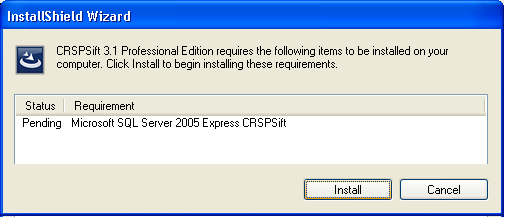 Click Install.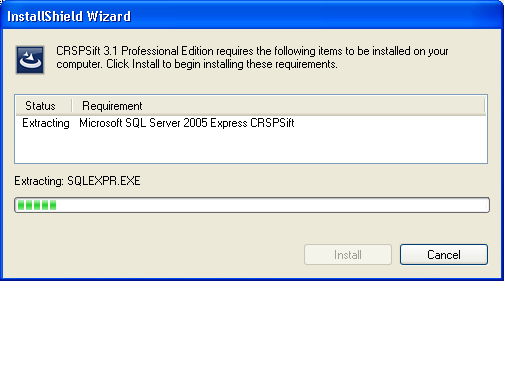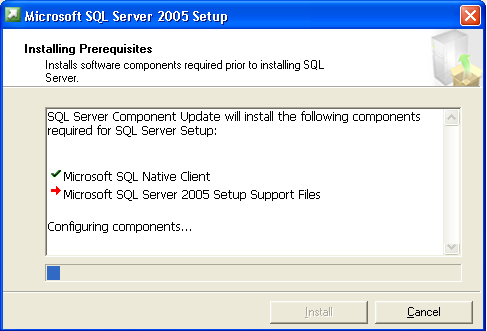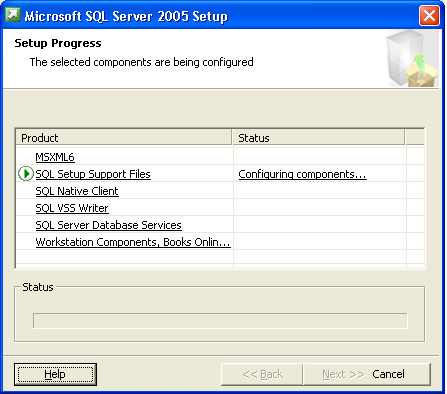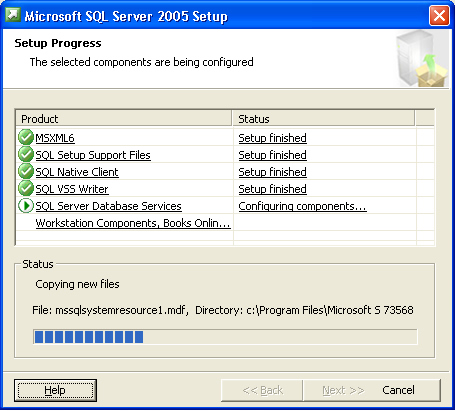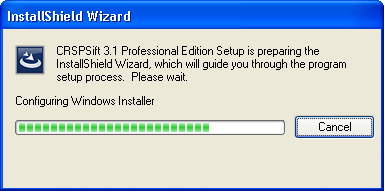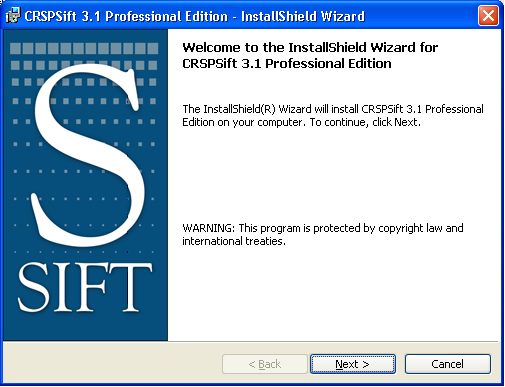 After reading and agreeing to the terms of the license agreement, click Next.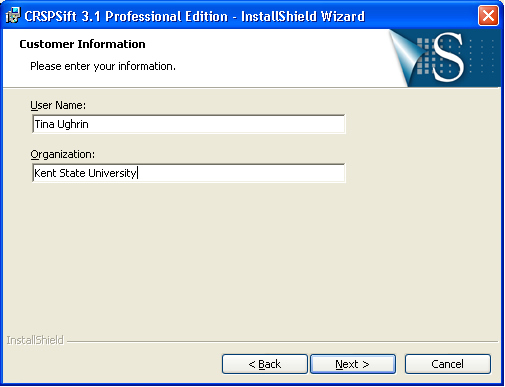 Fill in your User Name and the Organization (KSU). Click Next.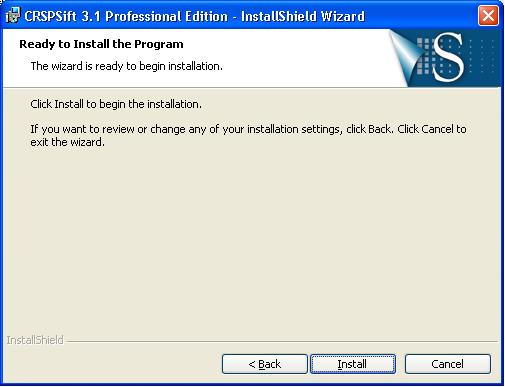 Click Install.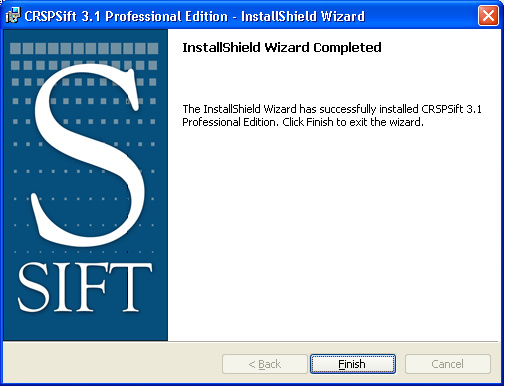 Click Finish.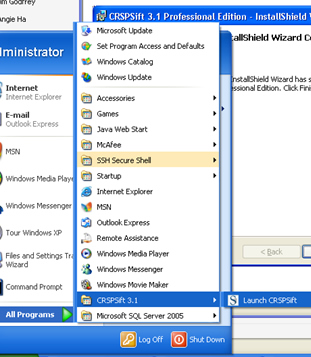 Once the installation is complete, open the "CRSP Client Environment" from the "CRSPSIFT" folder in your Start Menu.






The installation is now complete. You can use the CRSP SIFT Tools available from your Start Menu.
If you need assistance using the software, contact Tina Ughrin our Statistical Software Consultant.