Arthur J. Trory Photograph collection
Special Collections and Archives
Arthur J. Trory Photograph collection
Special Collections and Archives
Arthur J. Trory Photograph collection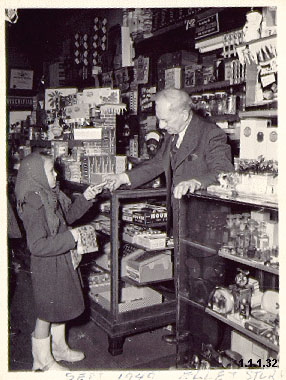 ca. 1895 - 1967
---
Prepared by Barbara Rodriguez, August 1997
11th Floor; 63 boxes
---
---
Scope and Content
Donated through 1975 and 1976 by his daughter, Betty Jeanne Trory McCormick, the Arthur J. Trory Photograph Collection has proven to be an invaluable asset to the Kent State University's Special Collections and Archives Collection for both its regional and overall historical importance. The photographic works span a period of over seventy years and reflect a variety of styles from portraiture to nature scenes as well as reflecting the evolution of photography with materials like glass negatives and blue prints.
The most popular of Trory's photographed subjects was his daughter, Betty Jeanne Trory, as well as his wife and friends. However, his extensive collection includes many photographs of importance to regional historians of Kent, Ohio, and the surrounding area. Also among the vast array of places depicted in the Trory collection are Wauseon, Ada (home of Ohio Northern University), and Hudson, Ohio.
The entire collection totals 63 boxes, of which 35 contain photographs. Boxes 36 through 44 are negatives which will eventually be protected in negative holders, while the glass negatives in boxes 45 and 46 are currently preserved from any further deterioration. The remainder of the collection includes various artifacts and newsclippings accumulated by Arthur J. Trory throughout his life, many of which pertain to his passion of photography and his work as a pharmacist. The final boxes, 59 through 63, contain the 200 mounted photograph reproductions from the 1976 exhibition, The Arthur J. Trory Photograph Collection: The Early Years, 1895-1927. The exhibition catalogue includes articles from several of the collection's many processors explaining the contents and importance of the collection.