Dear Vaccine Book Launch - Essential Library Updates
Dear Vaccine Book Launch - Essential Library Updates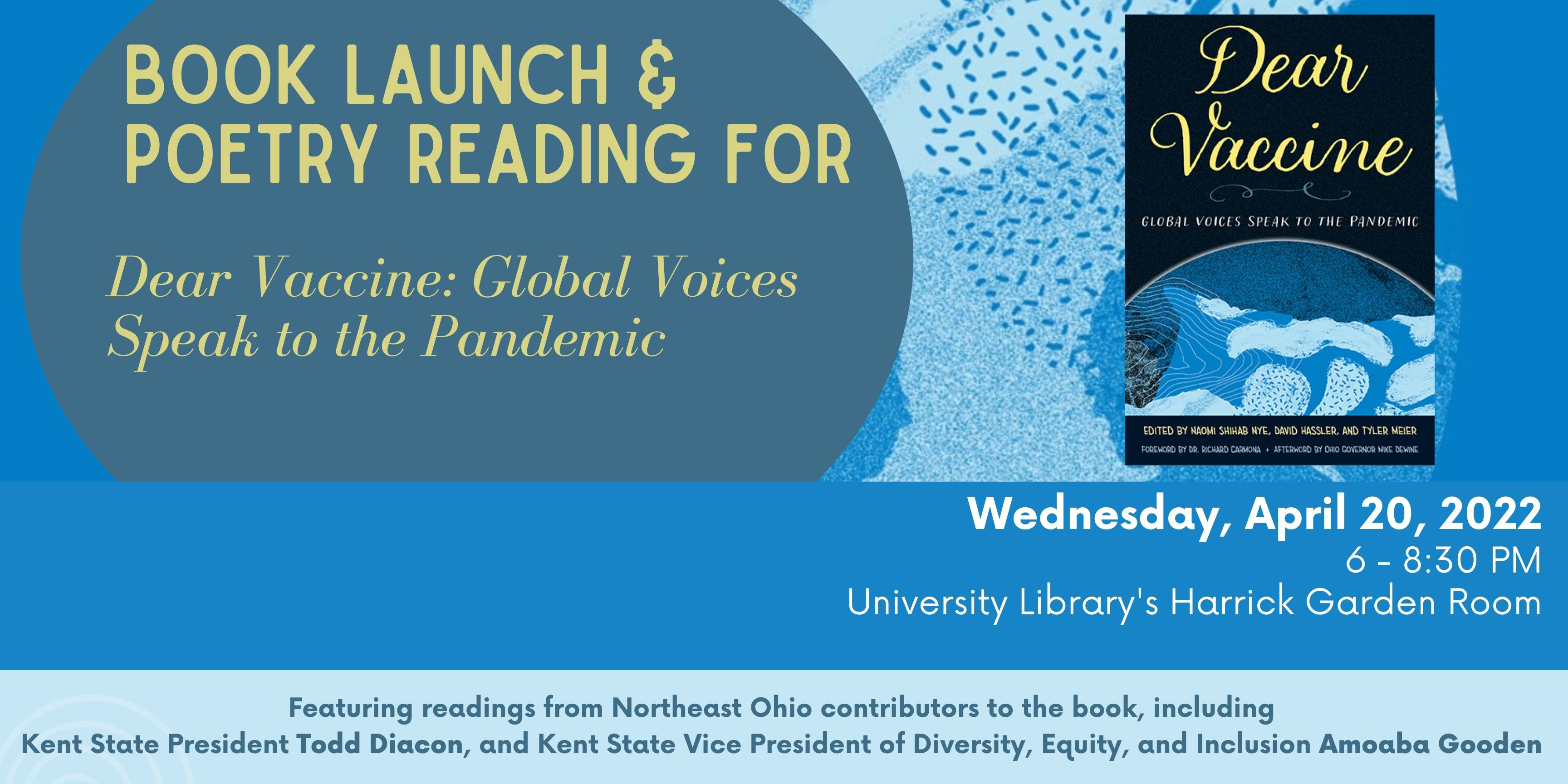 Come and celebrate the Kent State University Press publication of "Dear Vaccine: Global Voices Speak to the Pandemic" on Wednesday, April 20, 2022 from 6-8:30 PM at the University Library's Harrick Garden Room. The event will include readings from Northeast Ohio contributors to the book, including Kent State President Todd Diacon, and Kent State Vice President of Diversity, Equity and Inclusion Amoaba Gooden. This unique and timely anthology, edited by Naomi Shihab Nye, David Hassler and Tyler Meier, features 160 poems from people around the world, reflecting on the COVID-19 pandemic and vaccine through poetry. The included works were selected from more than 2,300 submissions to the Global Vaccine Poem Project, launched in March 2021, as a collaboration between the Wick Poetry Center and the University of Arizona Poetry Center. 
Hors d'oeuvres and refreshments will be served. Autographed copies of "Dear Vaccine" will be available for purchase.
Attendees are encouraged to wear a mask. The program is free and open to the public, but reservations are appreciated.
RSVP at https://bit.ly/DearVaccine or by clicking the link below.
POSTED: Thursday, April 14, 2022 - 9:43am
UPDATED: Tuesday, April 19, 2022 - 8:18am