Special Collections and Archives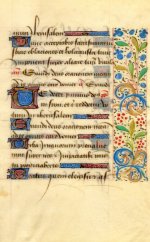 The Department of Special Collections and Archives acquires, preserves, and provides access to primary sources and rare materials that support the teaching and research programs of Kent State University.
The non-circulating collections of the Department cover a broad spectrum of topics in a variety of formats including books, manuscripts, and archival materials. Strengths are 19th- and 20th-century British and American literature and poetry; true crime literature; theater and the performing arts; and children's literature. There also are significant holdings in the history of books and printing, detective fiction, science fiction and fantasy, and labor history. Archival holdings include the historical records of Kent State University; a large collection documenting the May 4, 1970 Kent State shootings; and regional history materials.
ATTENTION

!

Due to window replacement in the Reading Room, we will be CLOSED during our normal public service hours through August 22, 2014. If you need to use our collections or services during this time, please contact us in advance at specialcollections@kent.edu or

(330)672-2270 to set up a research appointment.

We will resume our normal hours on August 25, 2014. Thank you for your patience during this construction!