Progressive Student Network, Papers 1982-1984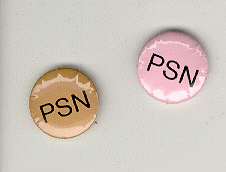 ---
Inventory prepared by Ron Antonucci
August 5, 1995
1 document case, 11th floor
Scope and Content
The papers of the Progressive Student Network (PSN) were given to the Department of Special Collections and Archives of Kent State University on May 21, 1984, by Jonathan Smuck.
PSN held its inaugural conference at Kent State University in November 1980, "on the heels of Reagan's election." According to a circular distributed at the 1983 conference, the first gathering was attended by 400 students from 40 different universities around the country. The Kent chapter became known as the Progressive Student Alliance, or Kent PSA.
The organization stood in opposition to militarism and the Reagan administration's foreign policy and its domestic policies, especially on such issues as civil and gay rights, labor, etc. A formal document issued by the organization in 1981 [?] expresses support for a variety of platforms generally considered to be "leftist."
The bulk of this material originated at the 1982 and 1983 conferences and during the 1982-83 and 1983-84 school years. It is arranged in rough chronological order.
Folder -- Contents
1 -- 1982-83 Space allocation request forms; "Spring Offensive" poster.
2 -- 1983 conference packet; flyer.
3 -- 1983-84 Student Activities Fee request forms.
4 -- PSN "program and principles" pamphlet; undated flyers; accession notes.
2 PSN pins, 1983 (in microfilm box).
2 cloth banners:
---One 3' x 10', blue on white. Anti-draft registration. [Spring 1983?]
---One 31/2' x 11', blue and red on yellow. Anti-draft: "Remember Kent & Jackson!"