Instructional Services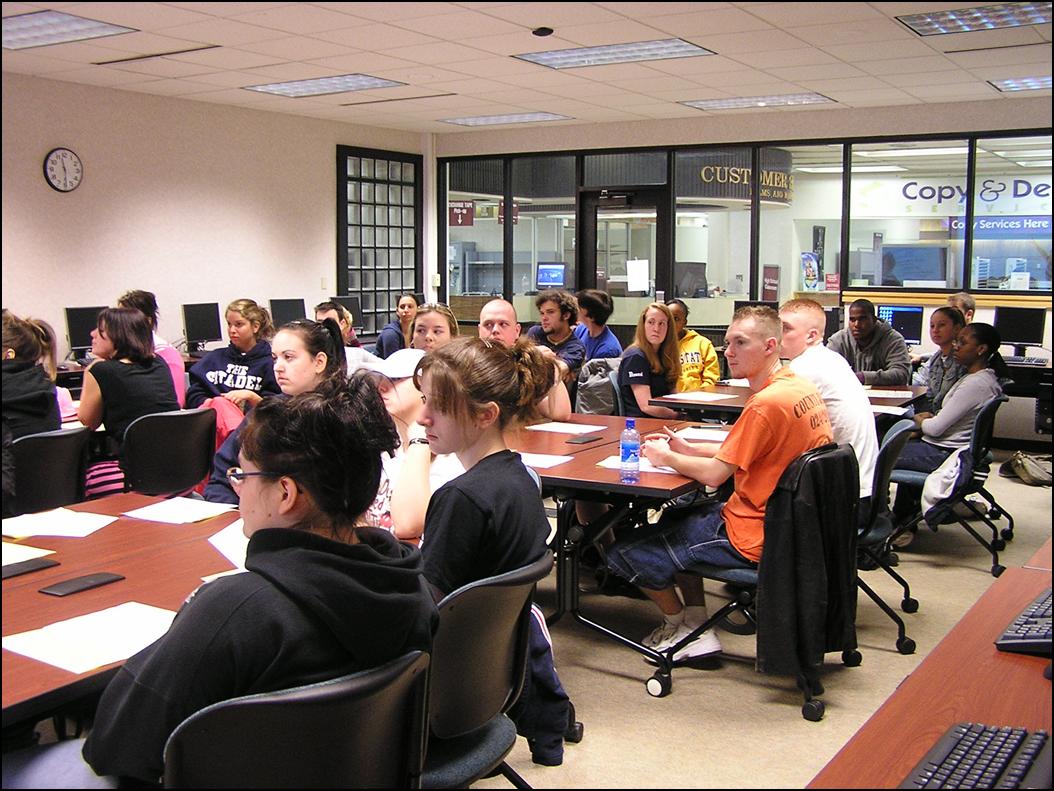 University Libraries Instructional Services strive to educate students on finding and using information effectively and ethically. In the 21st century, this includes not only the skills and critical thinking associated with information literacy, but also the skills and reasoning related to technology and media fluency.
We work toward these educational goals by collaborating with faculty and teaching assistants across the university, by working with students one-on-one and in classes, and by offering engaging and innovative courses. Our information literacy plan

guides our efforts to help students become savvy, effective information users. We have created systematic approaches to some of the more important curricular programs and needs of the university: First Year Experience, College Writing (Skill Modules), High School Outreach, Distance Learning and Plagiarism Education.
To request an instructional session with a librarian or to simply begin discussing needs and possibilities, contact your subject librarian or Ken Burhanna, Head of Instructional Services.
For Regional Campuses, please contact the library director for your campus.