What does Find It! (OLinks) mean?
Find It! (OLinks) offers you other options for getting the article.
Sometimes when you click on Find It! (Olinks) you will see a link like this: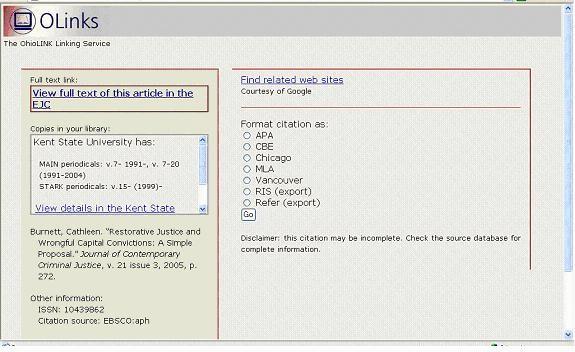 This link will send you to the EJC (Electronic Journal Center) where you can find the full-text of the article.
Sometimes you will see a display like this: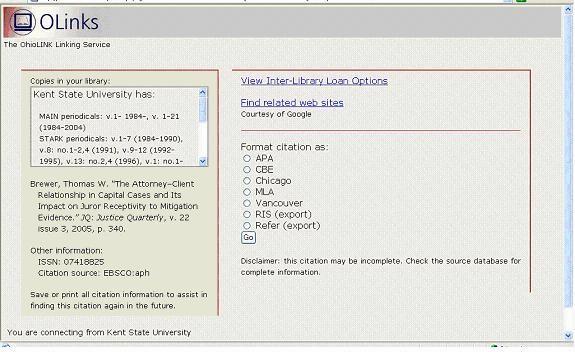 This means that the Main Library owns the journal. The Library has the journal for the years: 1984-2004. You will need to go to the second floor of the library to find the journal. Journals are shelved alphabetically by the title of the journal.
Sometimes the articles is not available in full-text AND the library does not own the journal. In this case, you can use the Library's Interlibrary Loan service to get the article sent to you from another library. The Interlibrary Loan Service is called ILLIAD. Go here for more information and to register.
The displays can sometimes be confusing. If you aren't sure if the journal is available, don't hesitate to ask a librarian for help.