Merging Map and Census Data
STEP #7: The View 1 box will appear with the SHP file listed in the left table, next to a blank page on the right. At this point in the process, you can Maximize the ArcView 3.3 box to eliminate the background screen image and enable the dialog boxes to appear on a solid background.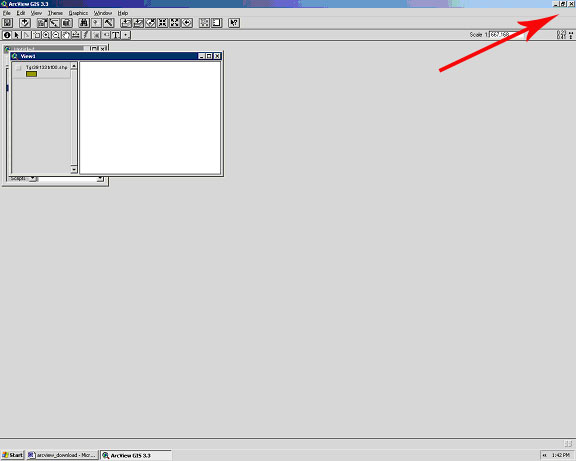 STEP #8: Click on the empty gray box next the .shp file name and the map of your data will appear in the open space on the right of the View 1 box.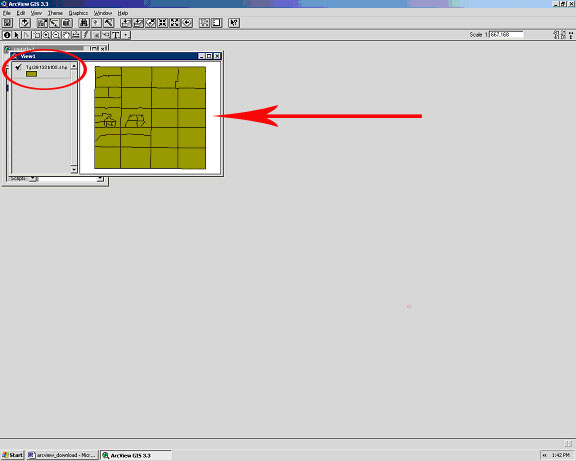 STEP #9: Drag the View 1 box over to the upper right-hand corner of the ArcView to be able to view both dialog boxes and all the additional materials and tools.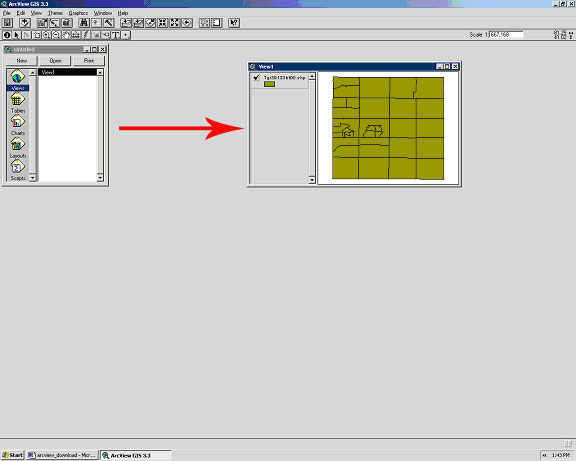 STEP #10: From the Untitled box on the left, click on the Table icon, and then click on the Add button, to enable the addition of the Data table (DBF file) from the Census information (American Fact Finder).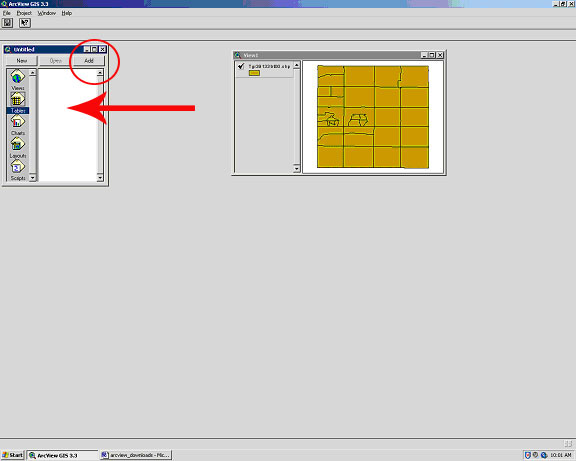 STEP #11: The Add Table dialog box will appear. Double click on the portage_tract_data folder.