Downloading the Mapping Data
STEP #15: The Extraction Wizard will appear. To extract the information, continue to click on the Next button, for each step, until you click on the Finish button.
STEP #16: The remaining poratge_tract_map file is divided into an HTML document and an additional zip file. It will be necessary to extract that zip file also, using the same above procedure, shown in Step #14 (Extract All).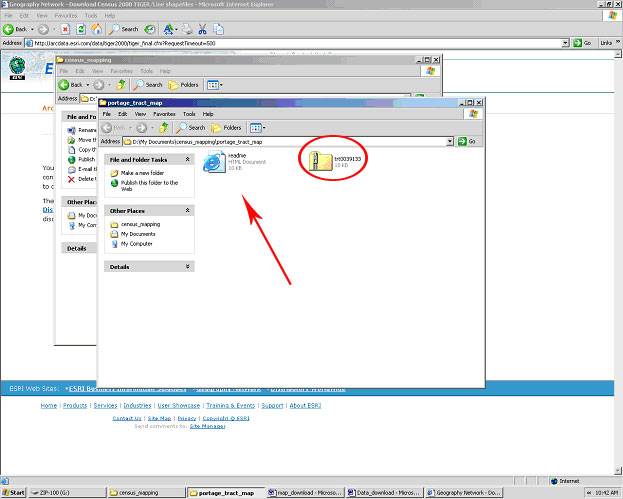 STEP #17: Extract All from the next zip file and the extraction process is complete.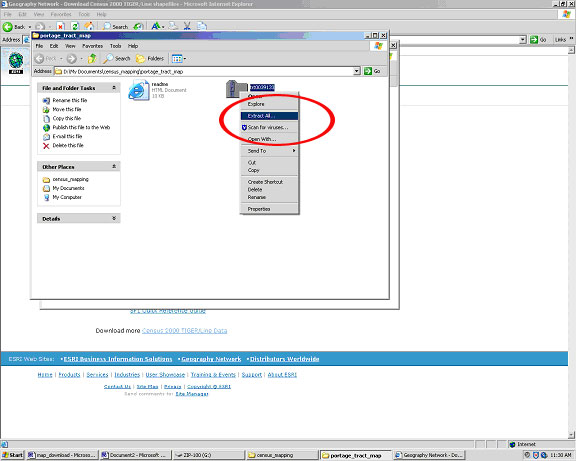 STEP #18: The zip files are extracted into SHX, SHP, and DBF files, so that they can be transferred into the ArcView system and utilized for this mapping process.
*Note: The user is now ready to merge these mapping files with the data files and then map out the results.