Downloading the Mapping Data
STEP #10: The data should have its own folder name (in this case, census_mapping), and it would also be beneficial to the individual user to rename the file name for your own records and for easier access, at a later point. In this case, we renamed the file portage_tract_map.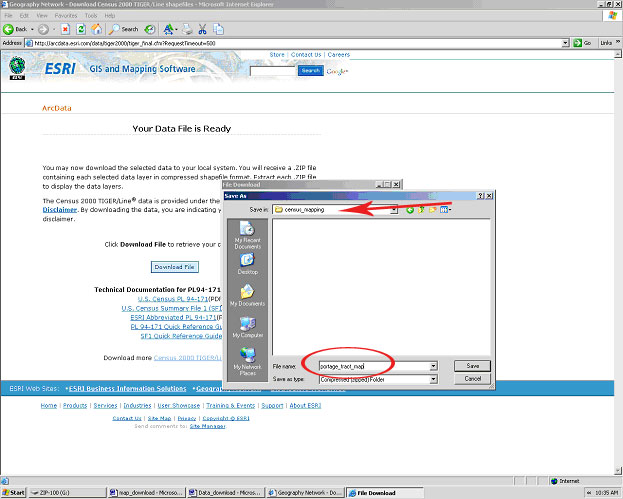 STEP #11: The Download Complete window will pop up when the process is finished. Click on Open.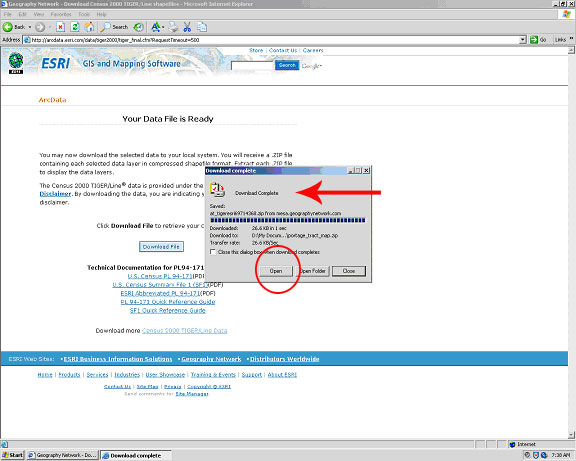 STEP #12: This window illustrates that your file has been saved. Close this window, then click on the File button on the top task bar and proceed to Open up the "census_mapping" folder. You will see the portage_tract_map folder.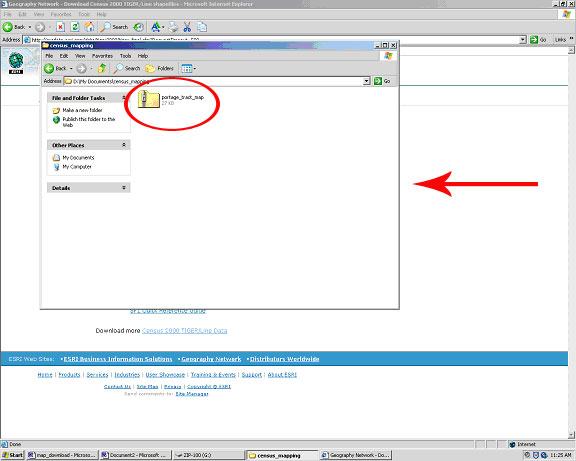 STEP #13: Click on the zip folder once, so the new File "portage_tract_map" is highlighted. This will allow the user to choose options for this file.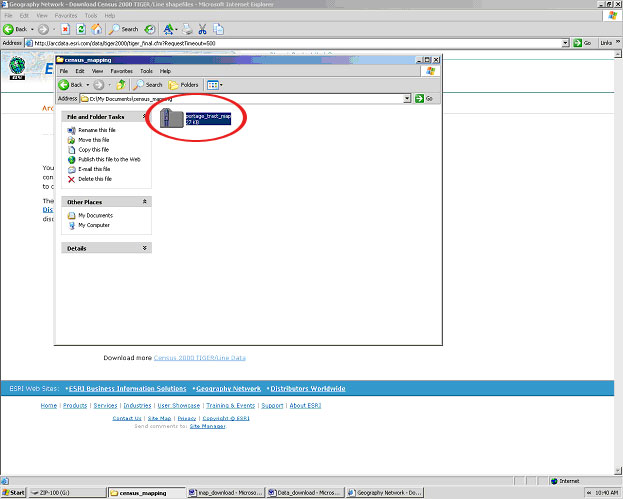 STEP #14: The next step is to right-click your mouse on the file for a list of options. From that list select 'Extract All.'