Downloading the Mapping Data
STEP #5: From the resulting ArcData Shapefiles page, the next option is to Select by County. We have chosen Portage County, and then submitted selection.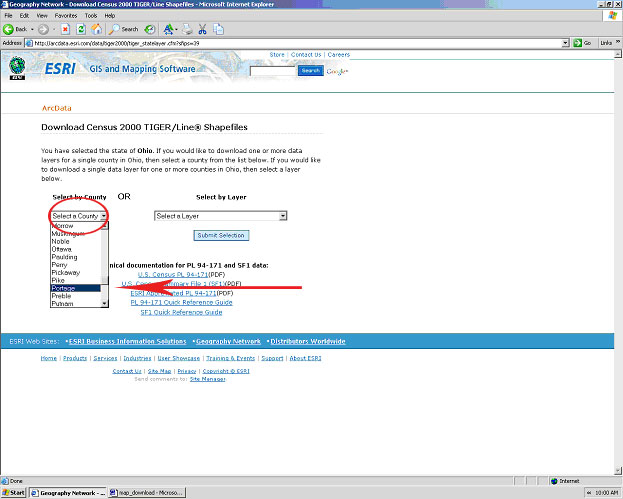 STEP #6: The next step is to choose from the Available data layers. We have chosen Census Tracts 2000.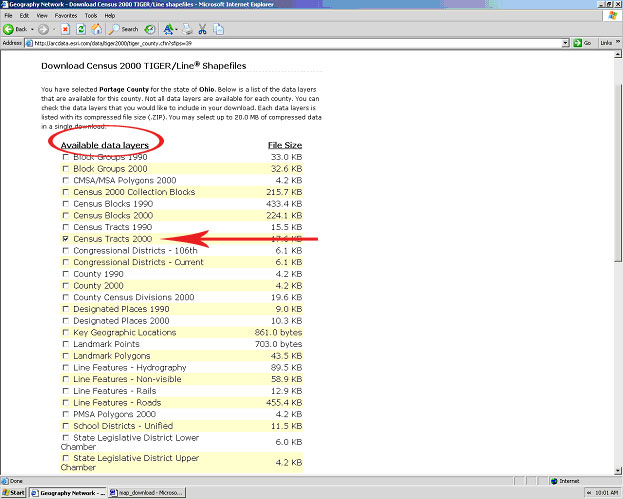 STEP #7: After your selection, scroll down to the bottom of the page and click on the Proceed to Download button.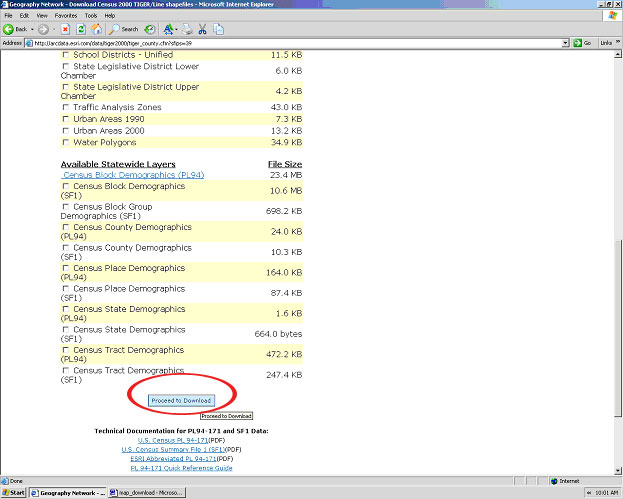 STEP #8: The resulting page indicates that your information (Data File) is ready, so click on the Download File button.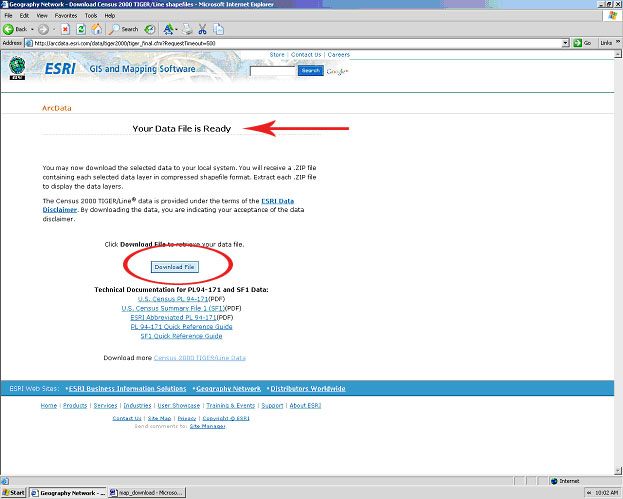 STEP #9: Once the download is complete, the next option will be to save the file. *Please note that these GIS files are zip files (.zip). For any mapping or data collection process utilizing these types of files, it will be necessary to have a personal disk to save all the information for a particular project (a large project with numerous images will need a zip disk). Click on the Save button.