Downloading the Census Data
STEP #11: From the File Download dialog box, click on the Save button.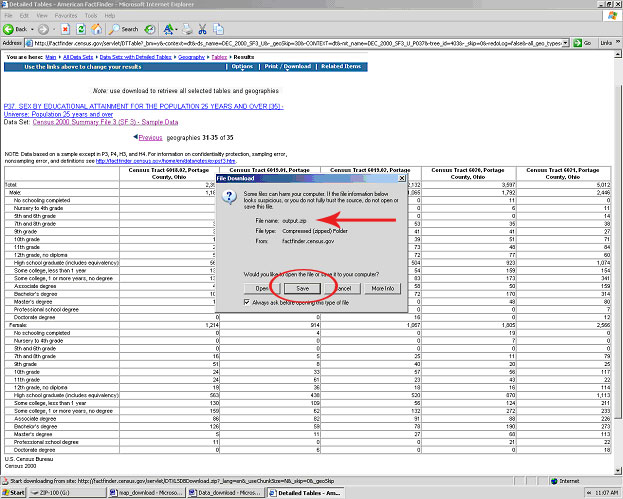 STEP #12: We saved this file in the previously named "census_mapping" folder, and then named the new file portage_tract_data. You then click on the Save button.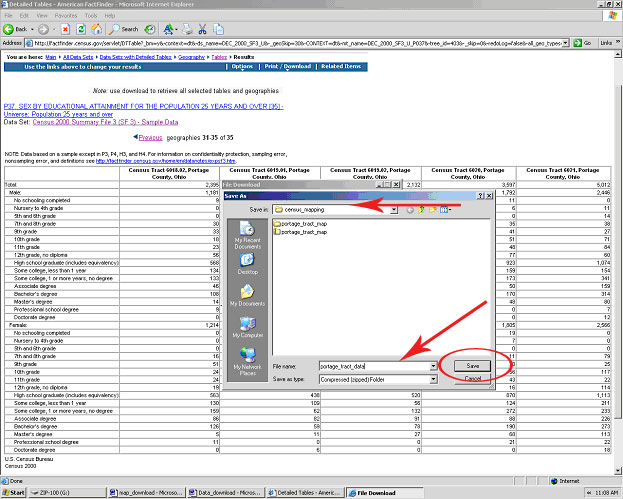 STEP #13: Once the Download Complete box pops up, select Open.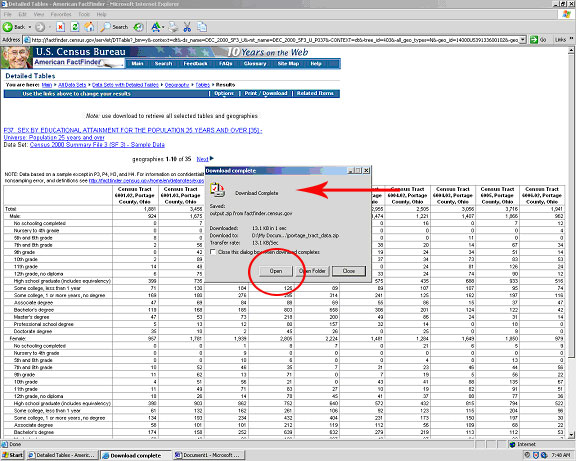 You now have the correct data in Microsoft Excel files (DBF) that will enable you to merge with the previously attained mapping information files (mapping software site). It is now time to convert these files into an applicable format and then proceed to the Arc View 3.3 program.