Downloading the Census Data
STEP #8: For this exercise, we chose Sex by Educational Attainment for the population for 25+ years (P37). You then click the Add button, which will pull that heading into the selection box. After making all of your table selections, the next option is to click on the Show Result button.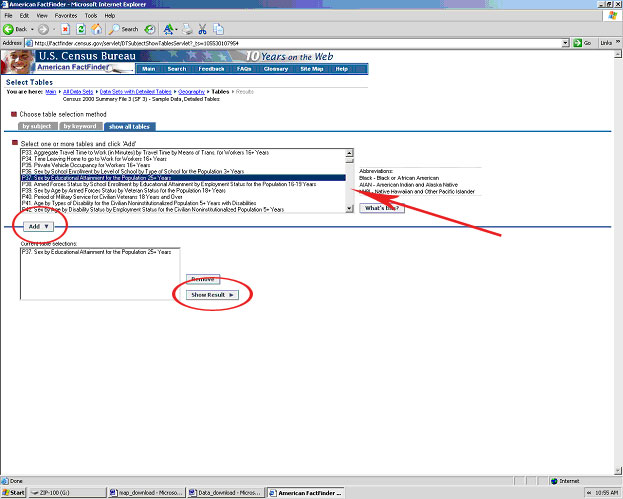 The resulting page reveals a Detailed Table of the first ten results out of the total thirty-five, with the option to see additional results.
*Note: under the Detailed Table heading, there is a line of links for each step that you have followed to get to this point (You are here: Main…). You are able to click onto any of those links and go back to any point in this procedure and change the desired data.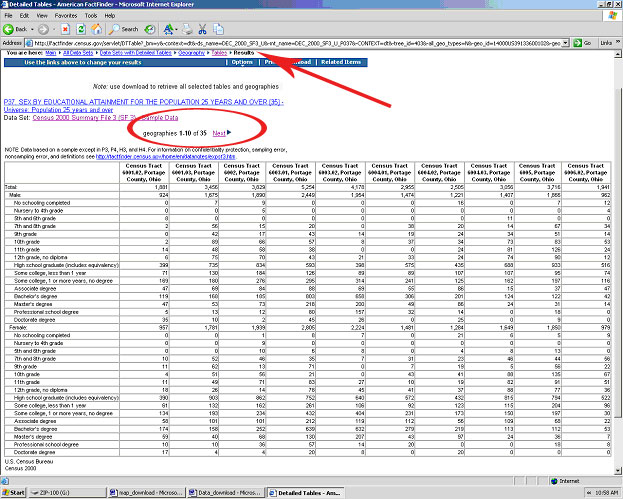 STEP #9: If the results are acceptable and correct, the next step is to download these results for the mapping process. Wave the mouse pointer over the Print/Download option, and then click on Download.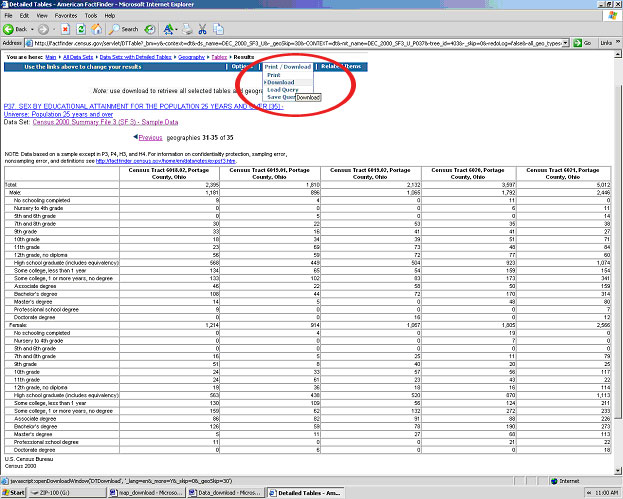 STEP #10: The Detailed Table download box will provide options for this process. Scroll down to the Database compatible format and select Microsoft Excel (.xls), and then click on the OK button.