Downloading the Mapping Data
The objective of this particular GIS tutorial is to download specific demographic data and then map that information. In this example it will be a portion of the 2000 Portage County, Ohio census tract database.
The leading resource for mapping software utilized by Kent State University is Environmental Systems Research Institute (ESRI): GIS and Mapping Software, with the following website address: http://www.esri.com/.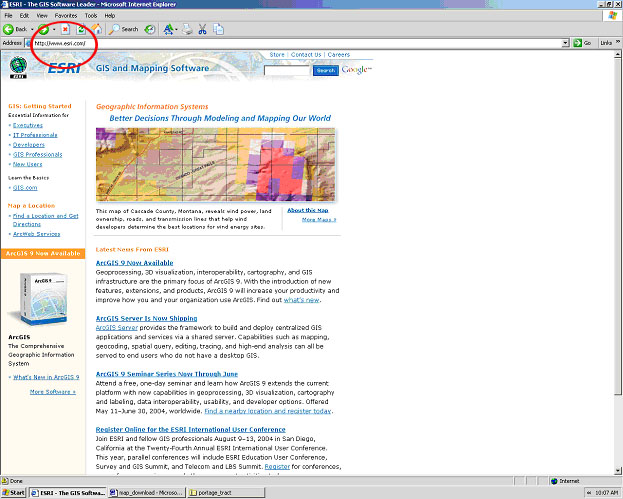 STEP #1: In order to find the concise census data for this exercise, first enter the term census in the top right Google search box.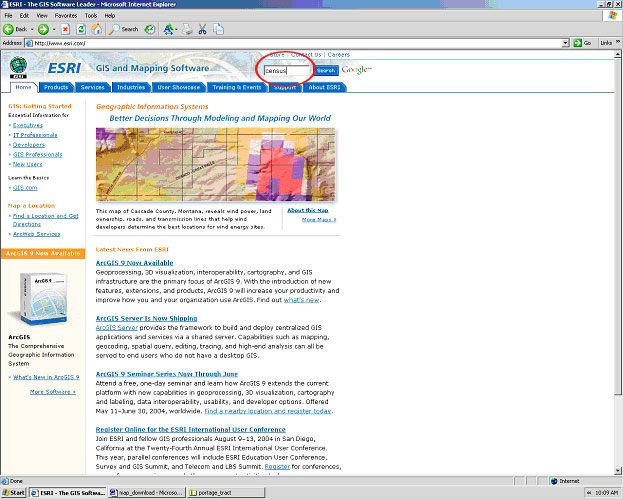 STEP #2: Scanning down the first page of results from your search, select Download Census 2000 TIGER/Line Data. The URL for this database is: http://www.esri.com/data/download/census2000_tigerline/.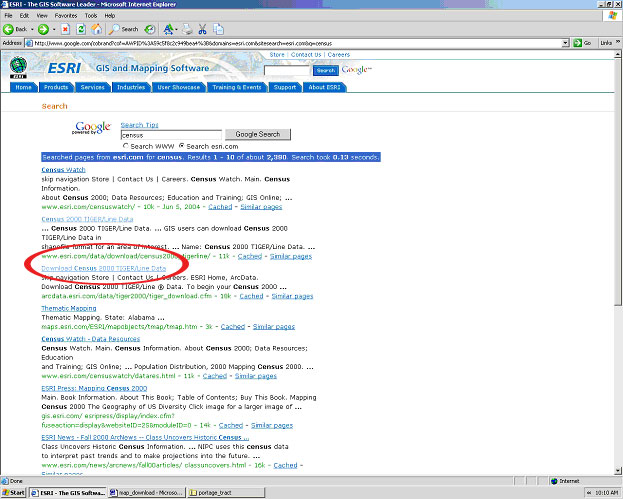 STEP #3: From the resulting Line Data page, select the Download Data option.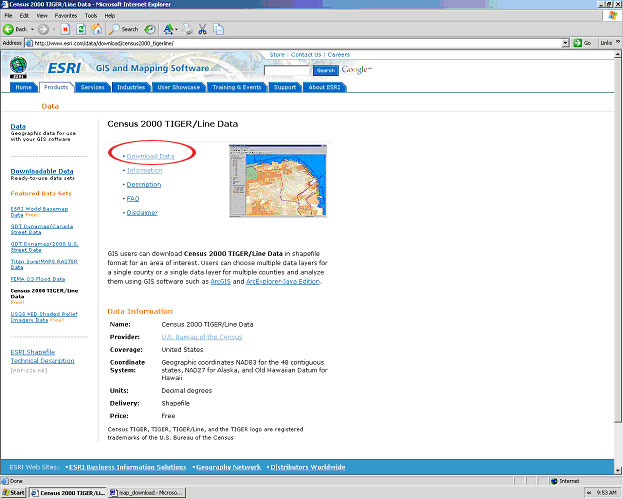 STEP #4: From the ArcData download page, you are going to select the State for your data collection and eventual mapping process. This page will give you two options: You can Select a State from the box and submit selection, or you can click on the state from the map provided. For this particular exercise, we chose the state of Ohio.