Fashion Library
131 Rockwell Hall, 330-672-9500
Research & Information: KentLINK | OhioLINK | Research Databases | Online Fashion Resources | Fashion Library FAQ | Fashion Library Faculty
Related Campus Links: The Fashion School | Kent State University Museum

Fashion Library Collections
The June F. Mohler Fashion Library is the primary repository at Kent State University for printed materials on the history of fashion, the apparel industry, fashion retailing, fashion accessories, and fashion design. Fashion Library resources include:
Approximately 3,500 books and 50 current periodical titles, and over 300 A/V titles
Fashion forecasting publications for womenswear, menswear, colors and fabrics
The Berg Fashion Library and other merchandising and design-relevant research databases
Special collections including original designer sketchbooks, historic fabric swatches, photographs and slides of designers' collections and historic fashion periodicals
The Library works with the Fashion School and the Kent State University Museum to provide access to a collection of original designer sketchbooks, photo albums, scrapbooks, and slides. The Fashion Library provides computers for public use. An ample reference collection includes books and original photographs and drawings. In addition, the University Library has important collections of relevant subjects including the history of costume design and ornament, theatrical costuming, photography, applied textile design, fabrics, the craft of jewelry making, illustration, and ethnographic costume studies.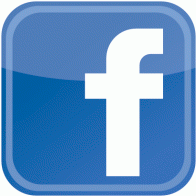 Like us on Facebook at www.facebook.com/KSUFashionLIB.
Visit the KSU Fashion Library