Where to Give
YOU CAN MAKE A DIFFERENCE! YOU DECIDE WHERE YOU WANT TO MAKE AN IMPACT. SELECT A FUND.


LIBRARIES STUDENT SCHOLARSHIP (FUND #31261)

University Libraries hires nearly 200 student assistants each year. Awards are made to the winner(s) of an annual ULSAS competition. For many students, this award makes the difference between study time and having to work a second job. 
SPECIAL COLLECTIONS (FUND # 11258)

Supports the Department of Special Collections and Archives
DIGITAL INITIATIVES (FUND #11262)

Provides electronic access to rare materials that may have acute preservation problems due to age and fragility of their original formats that would otherwise only be viewable in person.
LIBRARY DEVELOPMENT (FUND #15720)
Supports the Development of University Libraries in any needed area.  Our students are our future. Choose an amount that fits your budget. Every gift makes a difference in the success of our students.
CORE TEXTBOOKS ON RESERVE (FUND #11259)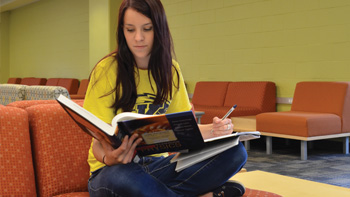 Help reduce the financial burden of a college education by supporting the acquisition of Course Textbooks required for classes. Textbooks available on Reserve in the Library.