Special Collections and Archives
Kent State Shootings: Oral Histories
Special Collections and Archives
Kent State Shootings: Oral Histories
May 4 Collection
Kent State Shootings: Oral Histories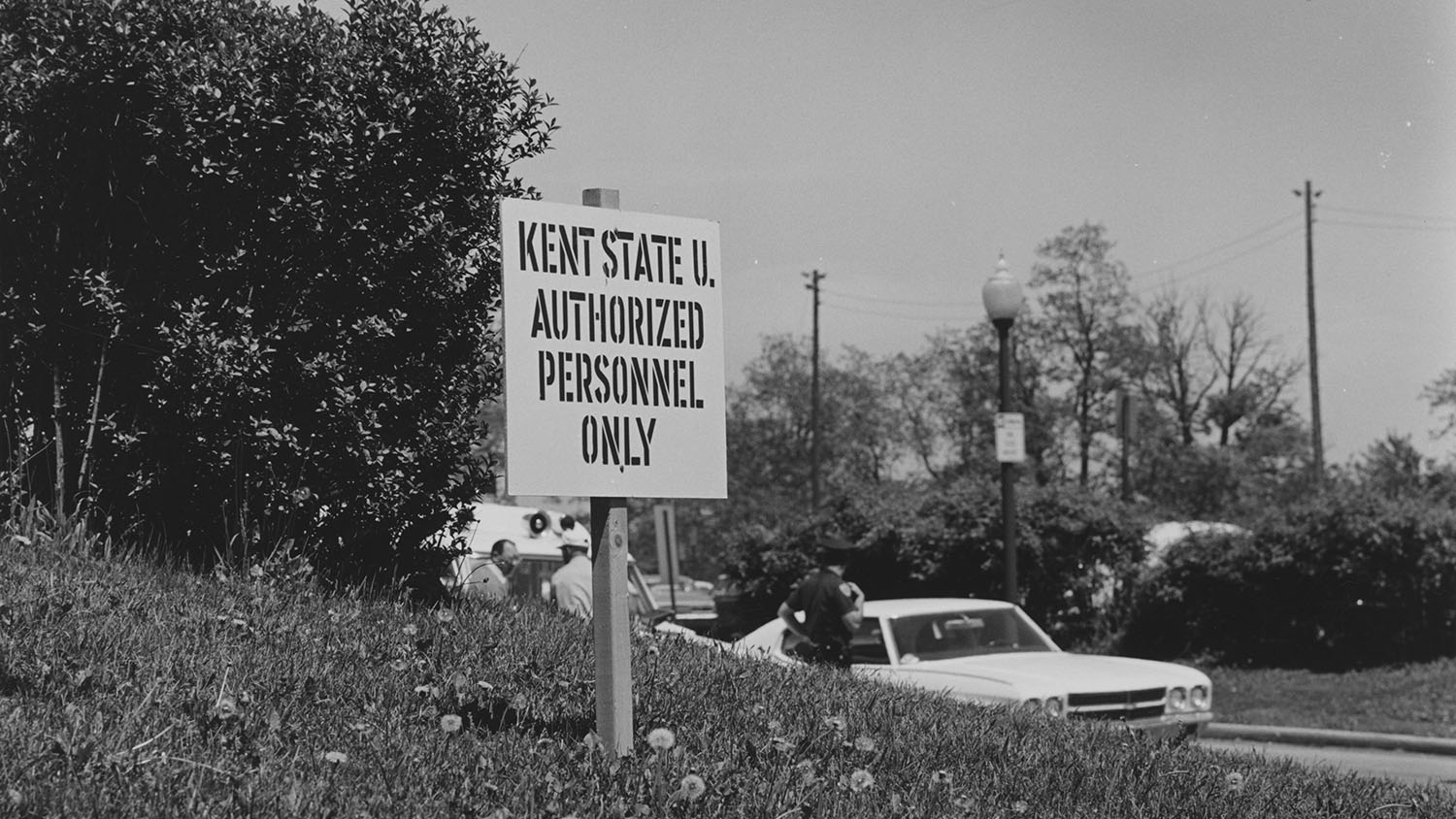 The Kent State Shootings Oral Histories project collects and provides access to personal accounts of the May 4, 1970, shootings and their aftermath. Founded in 1990 by Sandra Perlman Halem, the Project continues to record oral histories, including many eyewitness accounts, from a wide variety of viewpoints. The narrators are Kent State faculty, alumni, staff, and administrators, residents of the city of Kent, National Guardsmen, police, hospital personnel, and other persons whose lives were affected by these historic events.
Browse Collection
The Oral Histories project is conducted by Kent State University Libraries' Department of Special Collections and Archives and follows the standards of the Oral History Association. If you are interested in recording an oral history, please contact Lae'l Hughes-Watkins, University Archivist, for details on how you can share your story.
The Department of Special Collections has also collected personal narratives and commentaries that were submitted in writing. These written statements are collected in Box 101  of the May 4 Collection, and the full text of most is available online.