About Spark
Located in Room 191-192 of the Schwartz Center, Spark Innovation Studio is a multipurpose makerspace where students can meet to learn, collaborate, design and create. Spark provides access to innovative equipment, engaging programs and more than 2,400 square feet of project space. Spark has 2 distinct working areas - a makerspace and project studio space.
The makerspace works closely with LaunchNET and the Student Multimedia Studio at Kent State, and is under the direction of University Libraries. For further information about Spark contact KentStateSpark@gmail.com or call 330-672-3679.
Visit
The makerspace in Spark Innovation Studio is open to the Kent State students, faculty and staff. Inquiries from the community are welcome. For more information view the Visit Spark page.
Related Links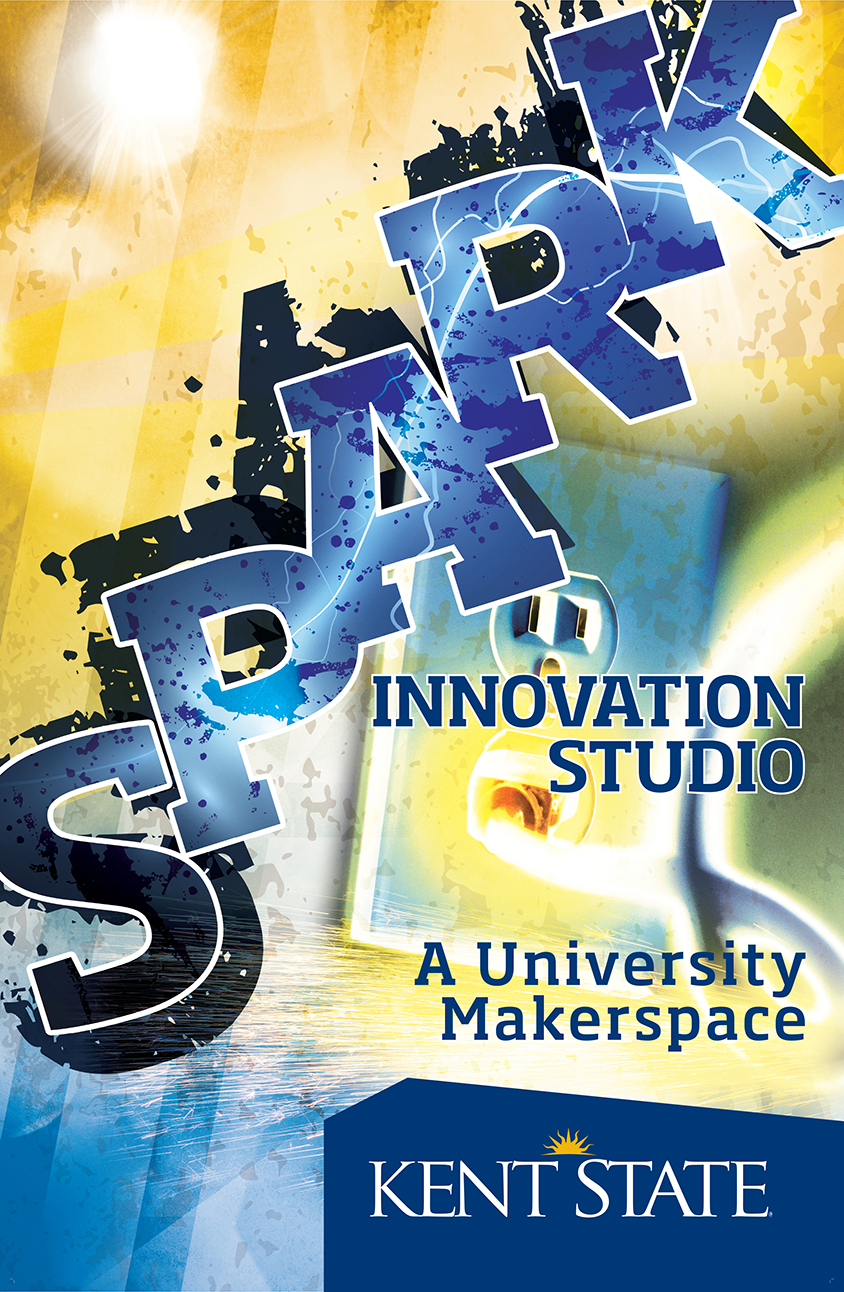 Hours
Fall
Tuesday & Wednesday, 11 a.m. - 9 p.m.
Thursday & Friday, 11 a.m. - 7 p.m.
Saturday, 11 a.m. - 5 p.m.
Other hours by appointment
Location
Room 191-192, Schwartz Center (the former Glass Studio)
For directions and parking information view the Visit Spark page.
Contact
Jeff Jones, Outreach Program Officer
jjones21@kent.edu
Hilary Kennedy, Manager
hmkenned@kent.edu
Follow Spark on Twitter! @KentStateSpark