NVivo Advanced Find Screenshot Tutorials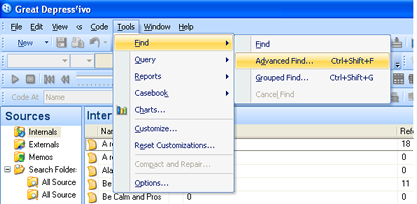 For more advanced searches, Click Tools -- Find -- Advanced Find.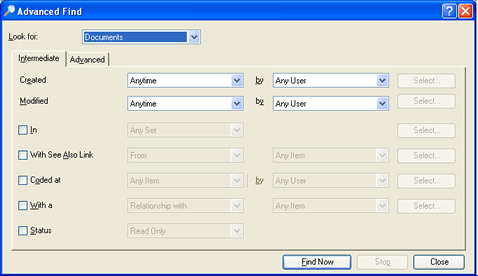 Under the Intermediate tab, there are drop down menus with a number of options. You can search documents, nodes, memos, etc. You creation and modification criterion. You can search Sets, See Also Links, Coded At, Relationships, and Status.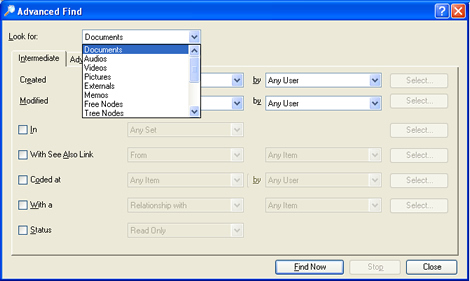 For the purposes of this example, we are going to search Documents.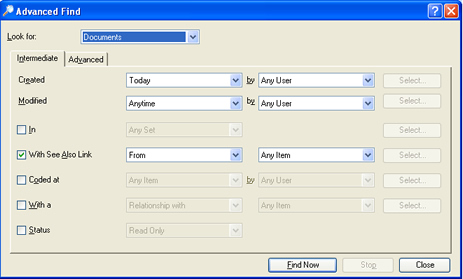 For the purpose of this example, we are searching documents created Today with a "See Also Link".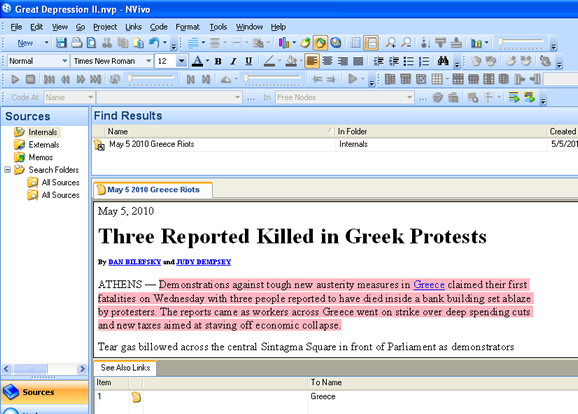 Above is the result.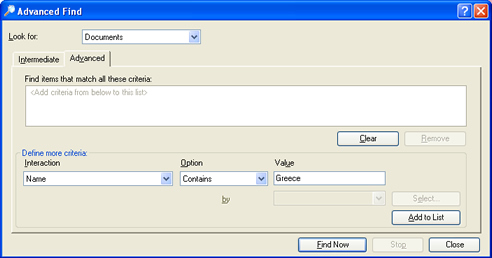 Under the Advanced tab, Criteria can be defined by Interaction, Option, and Value. Click "Add to List".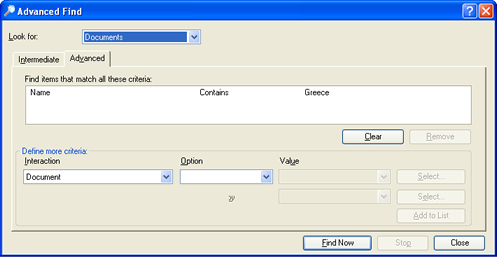 For the purposes of this example, we will look for Documents. Click "Find Now".
Above are the results.