JMP Pearson's Bivariate Correlation Screenshot Tutorial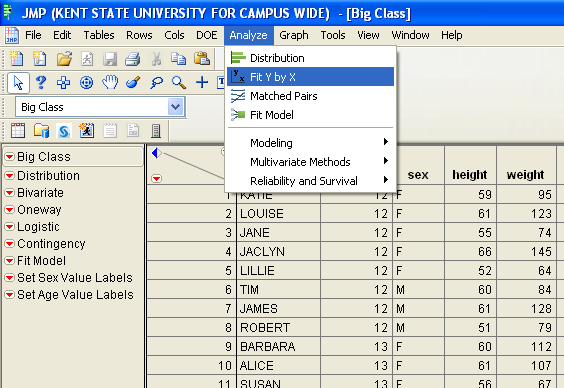 Pearson's Bivariate Correlation can be found under Analyze -- Fit Y by X.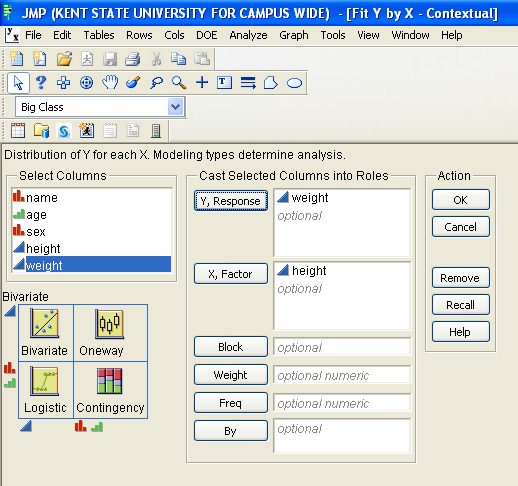 Note the grid above. Because the two chosen variables (columns) of weight and height are continuous, JMP is recommending a Bivariate analysis. Click OK.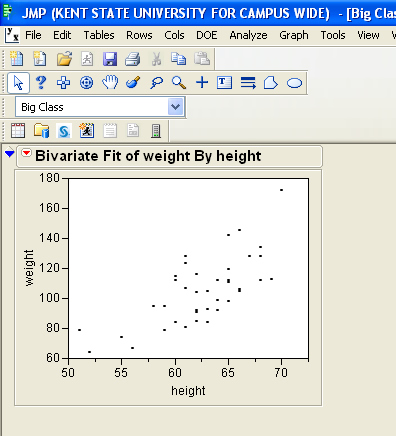 A scatterplot appears. Click on the down red arrow (hot spot).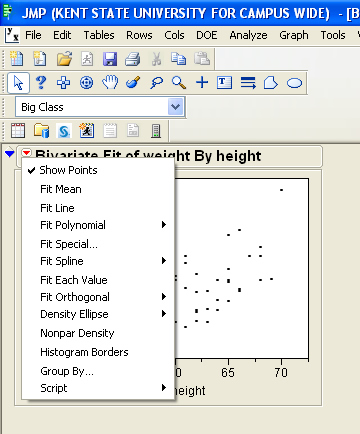 There are a number of analysis and formatting options. For our purposes, click on Fit Line. This will provide us with a Linear (simple) regression.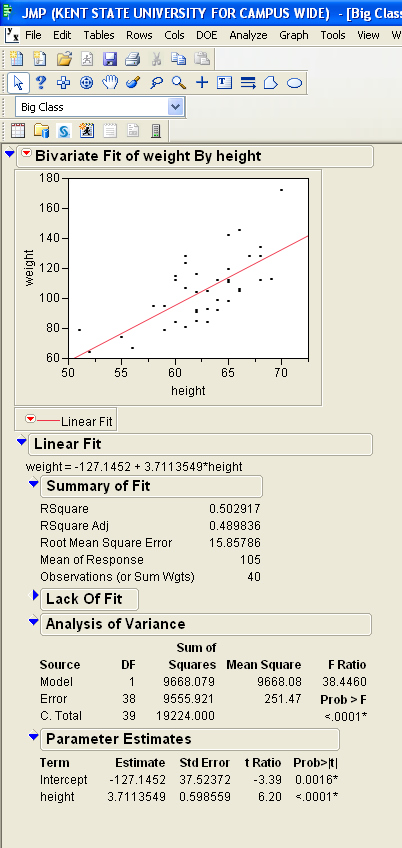 Other Regression options also appear under the down red arrow (hot spot).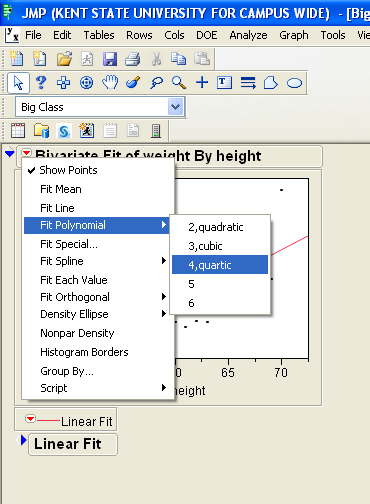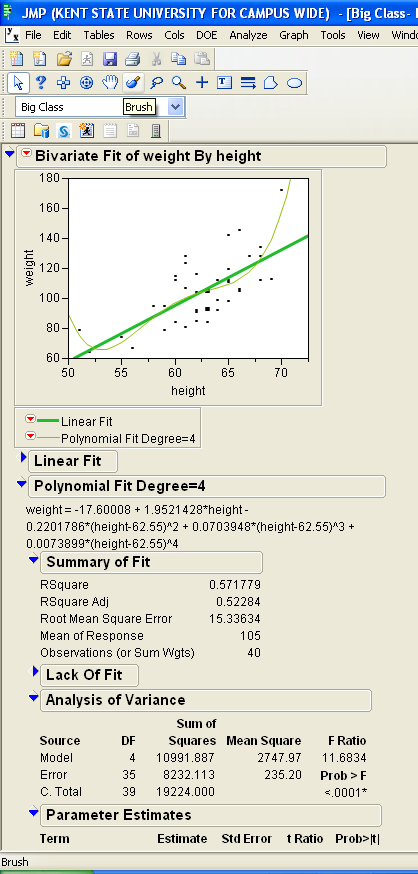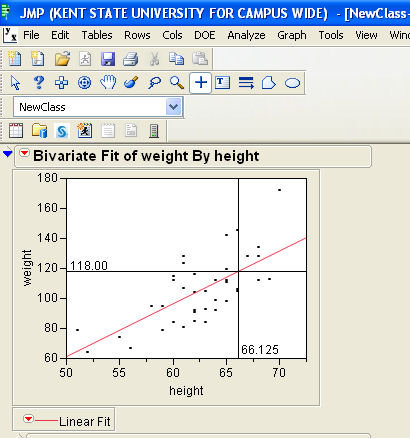 Finally, by clicking the small cross in the above tool bar and clicking on the scatterplot, a set of cross-hairs appear.
For Additional Questions or Assistance Contact Tina Ughrin