JMP Descriptive Statistics Screenshot Tutorial
Descriptive statistics can be found under Analyze -- Distribution.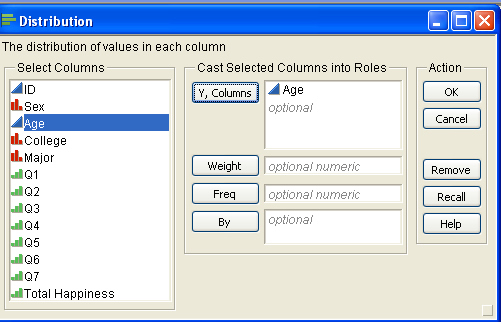 Descriptive statistics are run for continuous level columns (variables) such as Age. Additional options can be found by clicking on the red down arrow for Age (hot spot).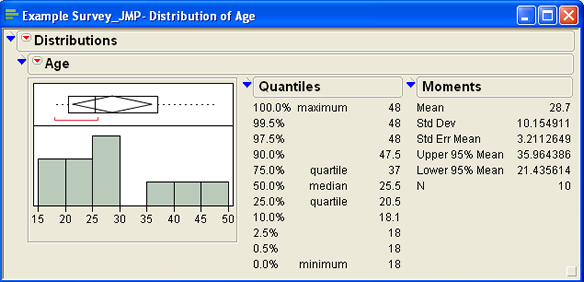 A Histogram, Quantiles table, and Moments Table are provided in the output.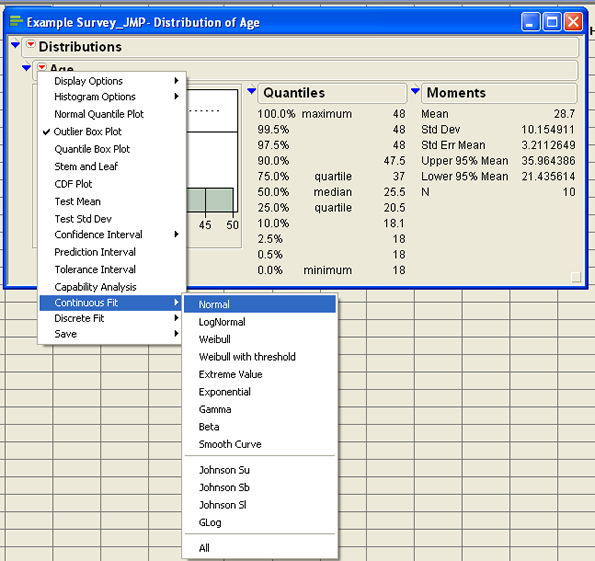 A fit curve for the histogram can be found under Continuous Fit. For our purposes, we will choose a Normal distribution fit.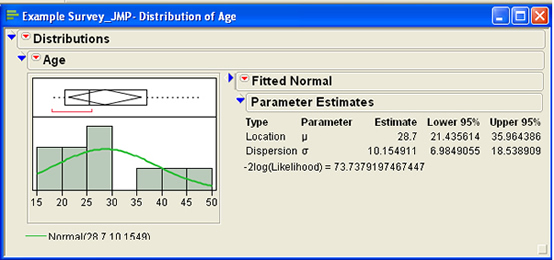 The green line shows the fit curve. Parameter estimates are to the right.
For Additional Questions or Assistance Contact Tina Ughrin