JMP Merging Files Screenshot Tutorials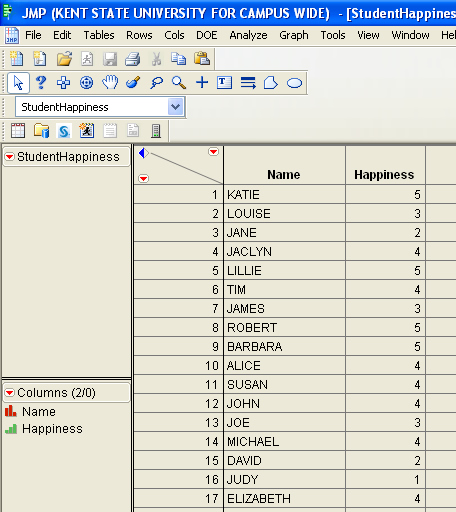 Merge allows JMP users to combine the columns of two data files using one column that both files have in common (such as an ID column) to match the files.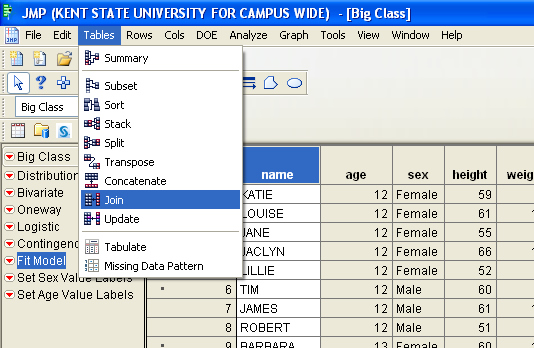 Click Tables -- Join.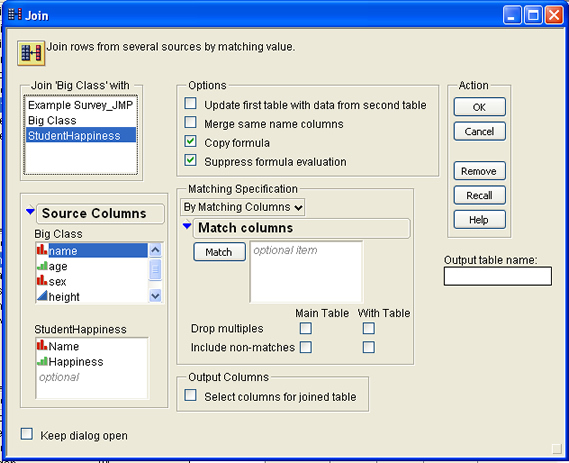 Choose which file to merge (join) with the open data file. We had Big Class open. Click on Student Happiness as the data file to merge with Big Class. The default options in this case are fine. Choose a Source Column for Matching. In this case, choose Name for both of the data files and then click on Match.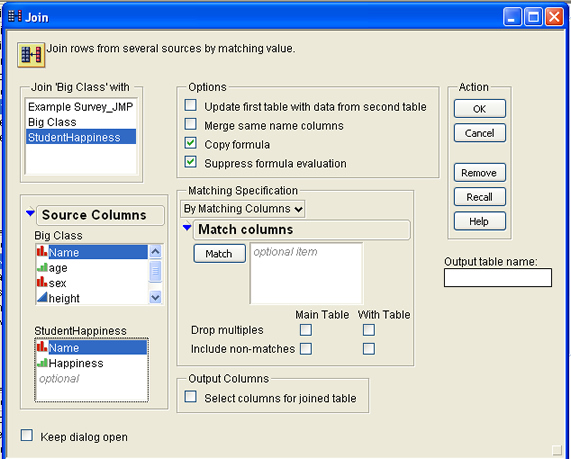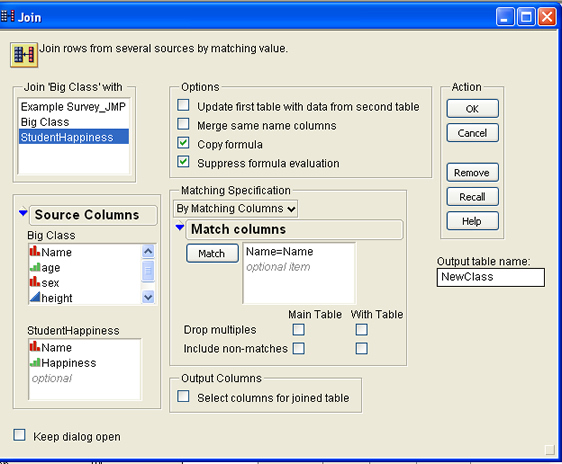 Note the addition of the "Happiness" column to our orginal Big Class data file.
For Additional Questions or Assistance Contact Tina Ughrin