JMP Exporting Output Screenshot Tutorials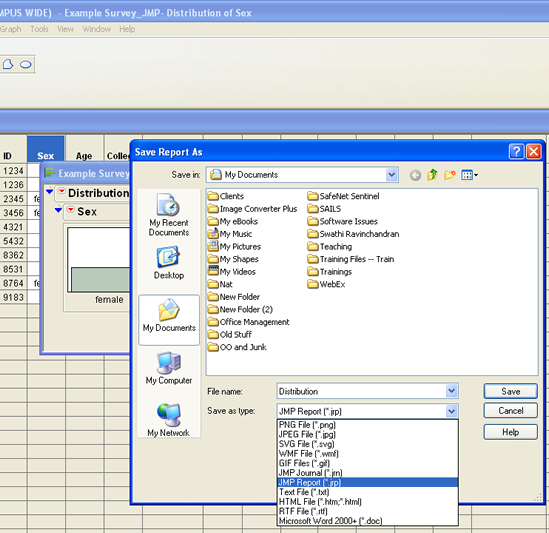 JMP output can be saved as a number of file types (.png, .jpg, .gif, .txt...)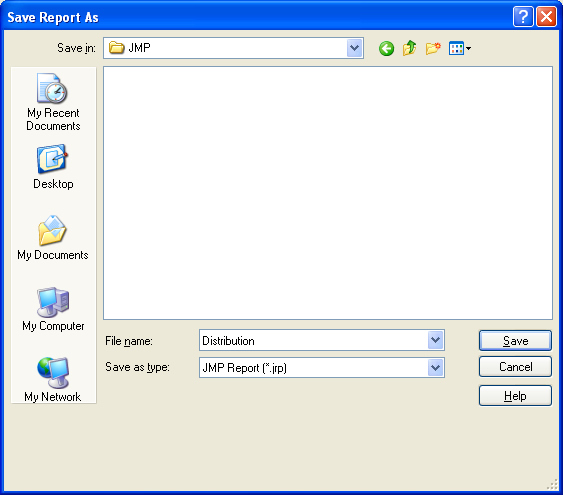 Choose a file type and location. Click Save.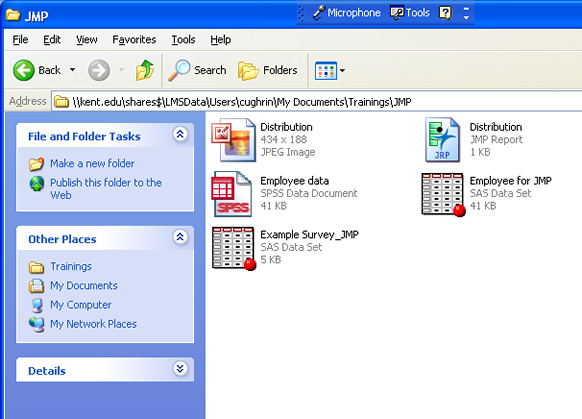 Note the JPG Image labeled "Distribution" and the JMP Report labled "Distribution". These are two formats for saving the Output.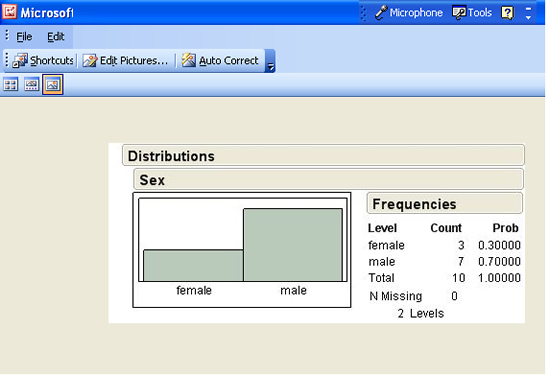 JPG images can be pasted into Microsoft Office products (such as Word or Powerpoint). They can also be opened as a Microsoft picture.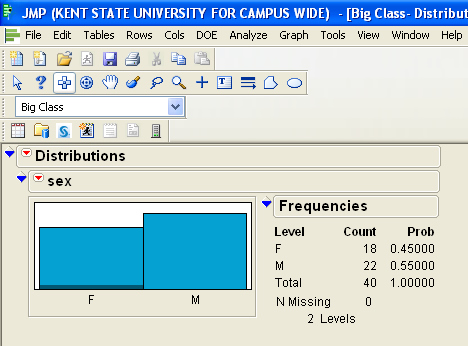 Output can also be copied and pasted directly into another program. Click the cross symbol next to the question mark on the tool bar. Your cursor should now be a cross.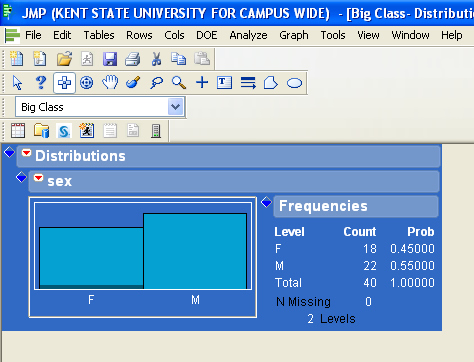 Click on the output to be copied.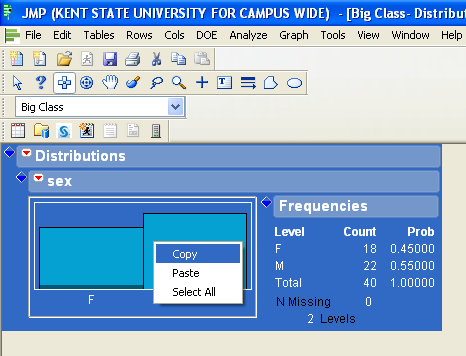 Right click -- Copy.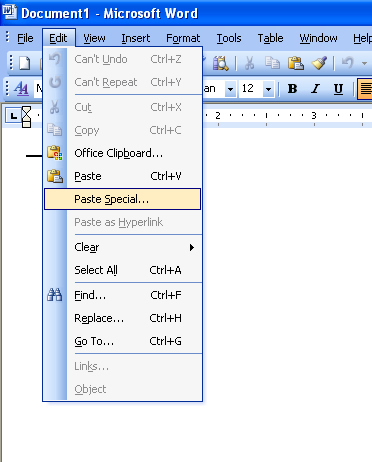 Open the program in which you would like to paste the output. Click Edit -- Paste Special.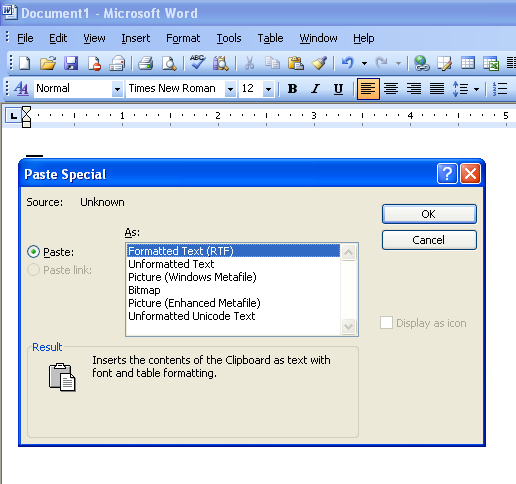 Choose the format. Picture and Bitmap both work well. Click OK.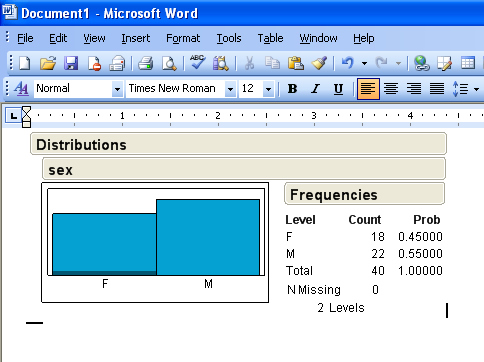 Your output has been pasted into Word.
For additional questions or comments contact Tina Ughrin.