JMP Frequency Screenshot Tutorials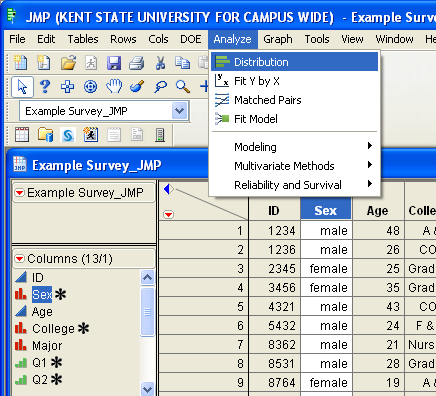 Click Analyse -- Distribution.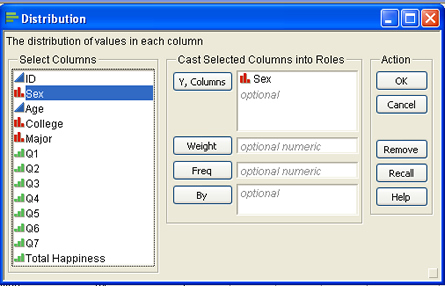 The Distribution window will pop-up. Choose the columns (variables) for which you want frequencies. These columns can either be dragged to the Y, Columns window or you can click on the Y, Columns button.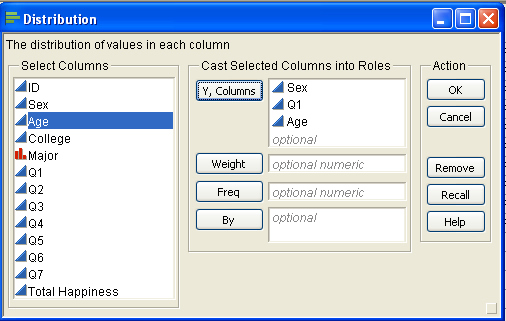 Multiple columns (variables) can be selected as well. Hold down the shift button while selecting columns (variables).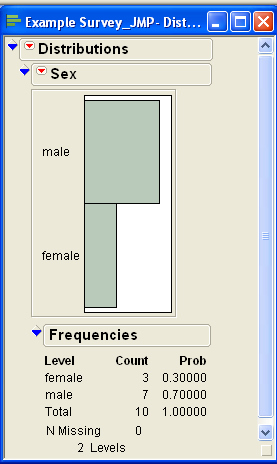 The above window will appear. Note that the bar chart is vertical.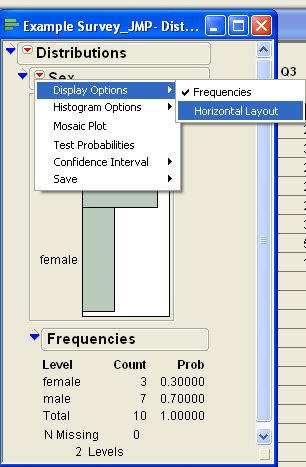 To change the bar chart to horizontal, click the red down errow for Sex. Choose Display Options -- Horizontal Layout.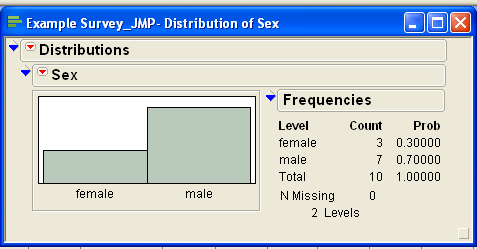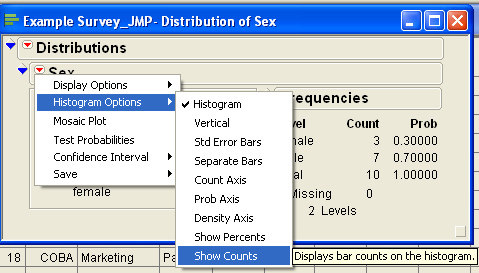 To edit the bar chart/historgram, click on the red error by Sex. Choose Histogram Options. In this case, choose Show Counts.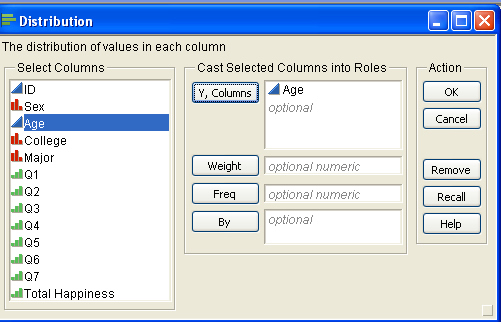 Note the symbols next to the Columns (Variables). The blue triangle symbolizes an interval/ratio (continuous) variable. The red bars symbolize a nominal variable. Finally, the green bars symbolize an ordinal variable. JMP provides bar charts and frequency tables for nominal and ordinal data. Histogams, box plots, quantiles, and moments are provided for interval/ratio (continuous) data through JMPS' Distributions Menu.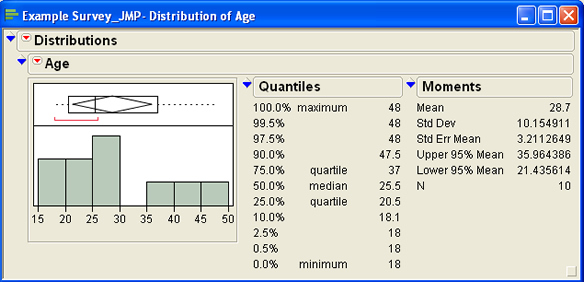 Age, in this case, is treated as a continuous (interval/ratio) level variable. Therefore, JMP provides, a histogram, box and whisker plot, quantiles, and moments.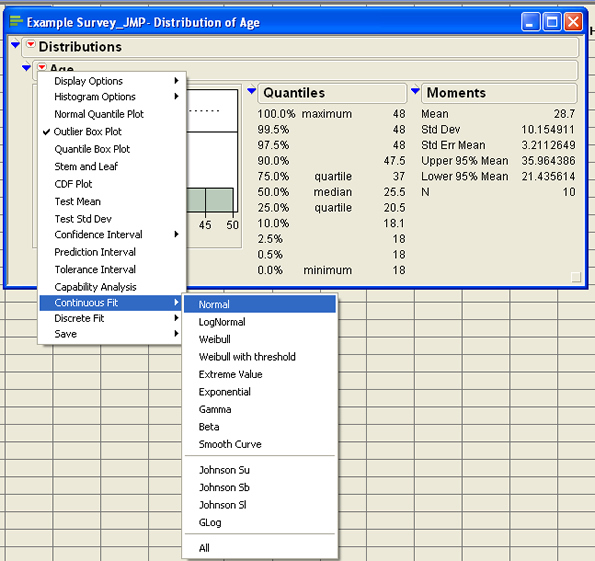 To get a visual of the normality of the data. Click on the red down arrow for Age. Choose Continuous Fit and choose a distribution. In this case, we chose Normal.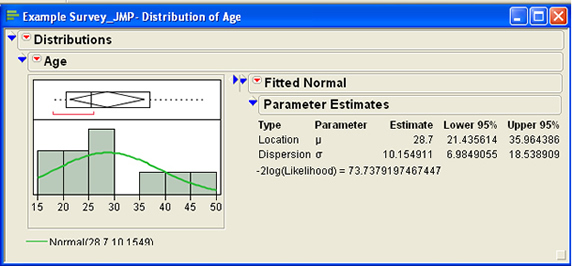 A normal curve in green appears over the histogram and the Parameter Estimates appear to the right of the graph.
For Additional Questions or Assistance Contact Tina Ughrin