JMP Compute New Variable Screenshot Tutorial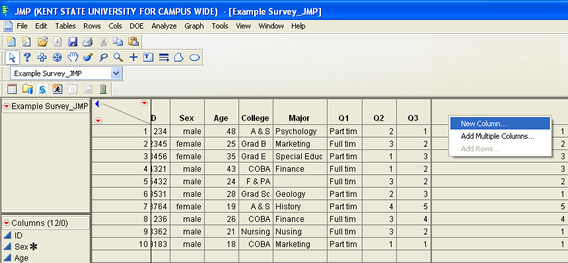 Right click on a new column -- Click New Column.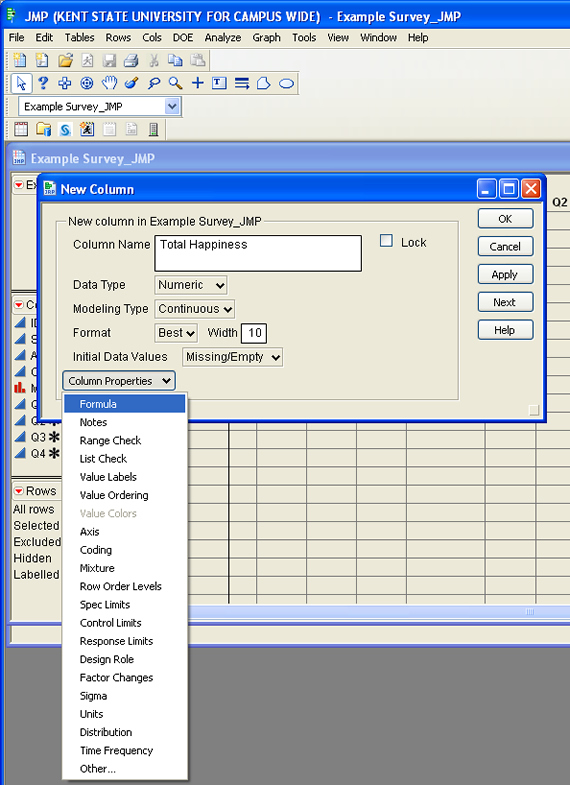 Under Column Properties, choose "Formula".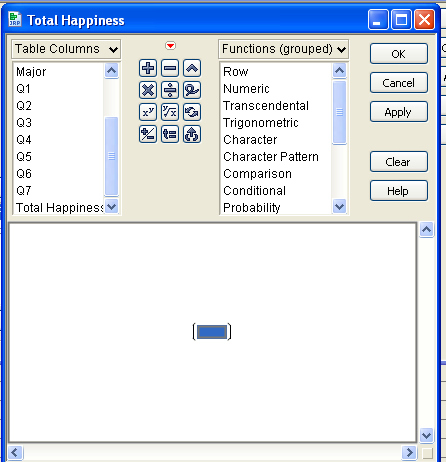 Use the functions to compute a new variable. The following is a simple average for combining two variables into a new Total Happiness variable.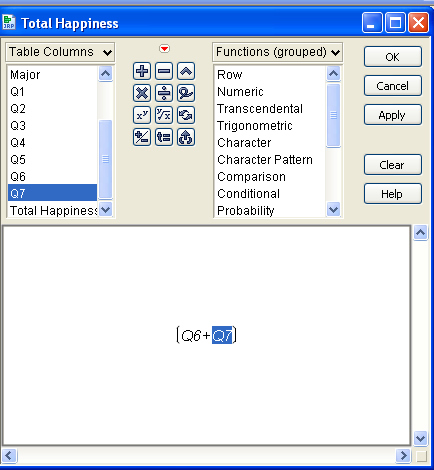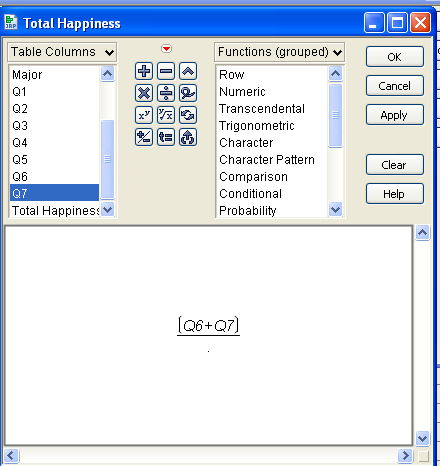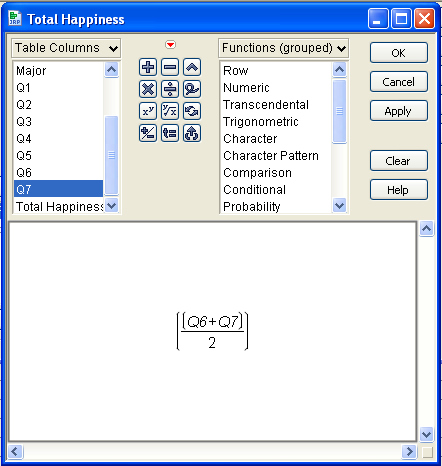 Click O.K.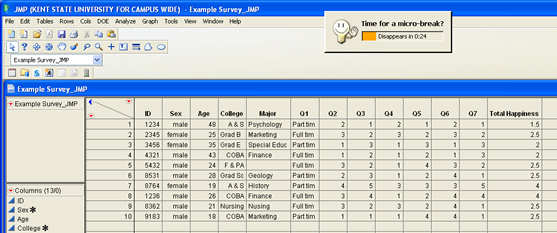 For additional questions or comments contact Tina Ughrin.