JMP Recoding Screenshot Tutorials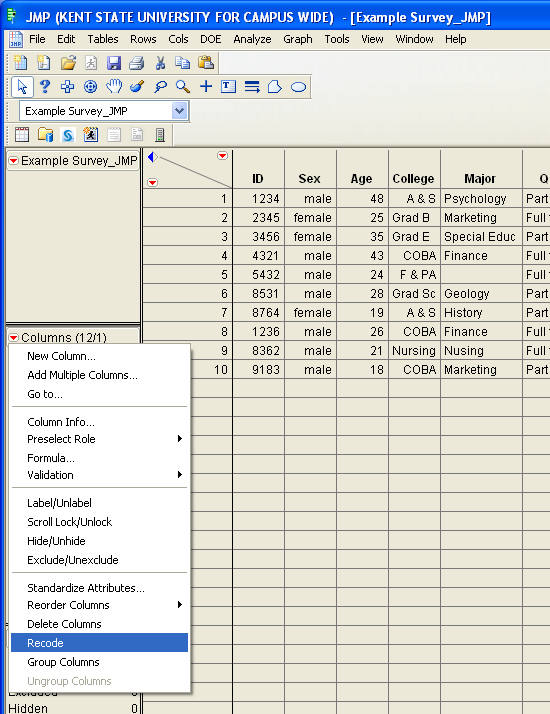 To recode, click on the red arrow next to the Column menu. Click "Recode".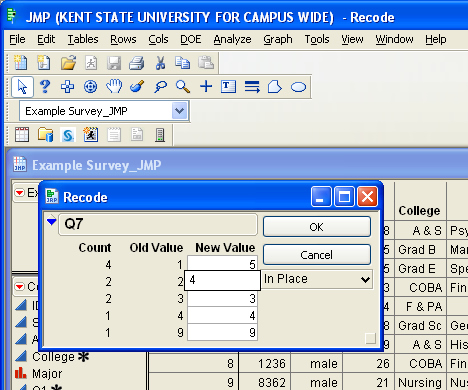 Type the new value. Click on the drop down menu with "In Place".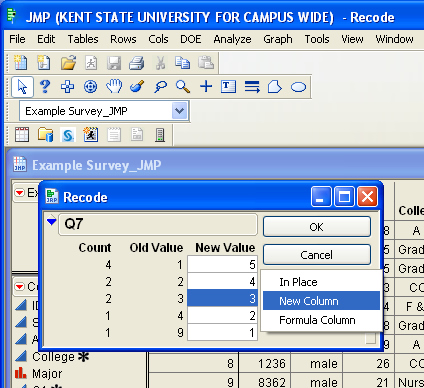 Click "In Place" to recode into the same variable. Click "New Column" to recode values as a new variable. Click O.K.
For additional questions or comments contact Tina Ughrin.