JMP Entering Data Screenshot Tutorial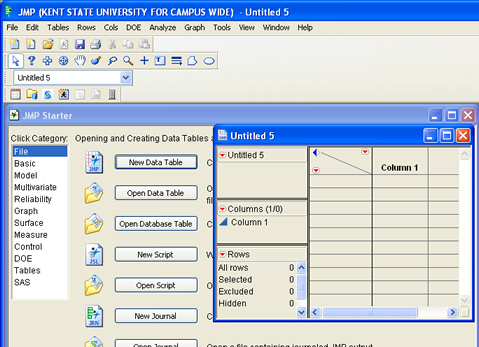 To enter data, click on New Data Table in the JMP Starter -- File wizard or from the File menu.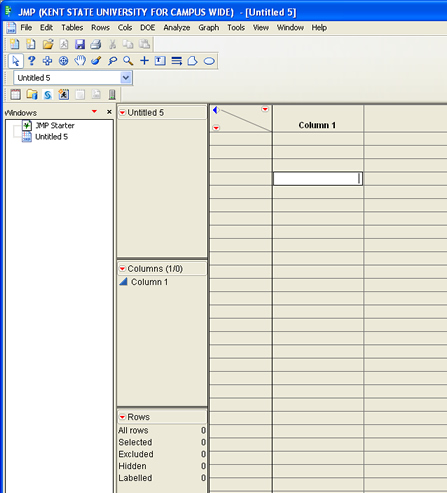 Click on column. To add column, right click and add columns.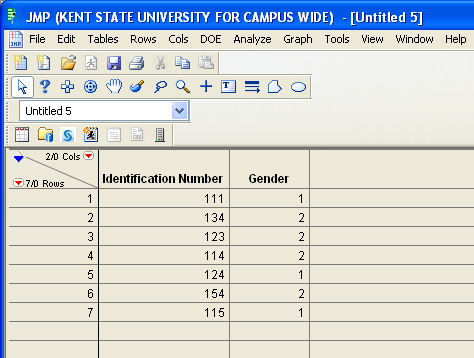 Type column name and data directly into the cells.
For additional questions or comments contact Tina Ughrin.