JMP Setting up a Codebook Screenshot Tutorial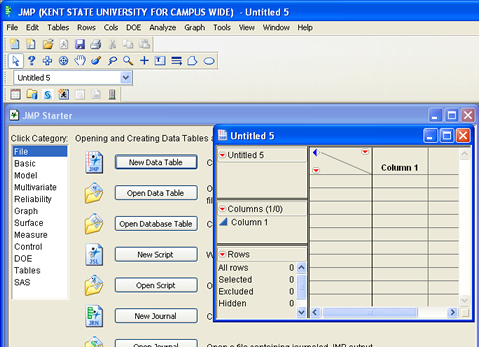 Click New Data Table either on the JMP Starter wizard or from the File menu.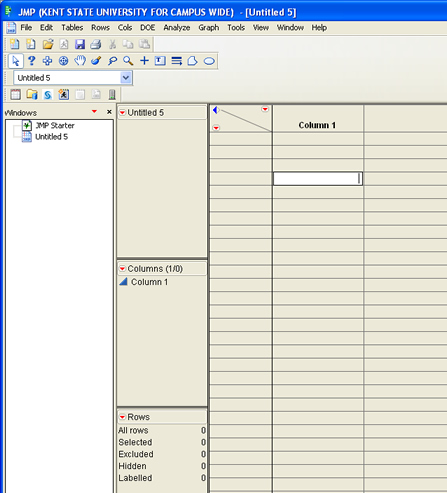 By clicking on a column, you can create a new variable (column).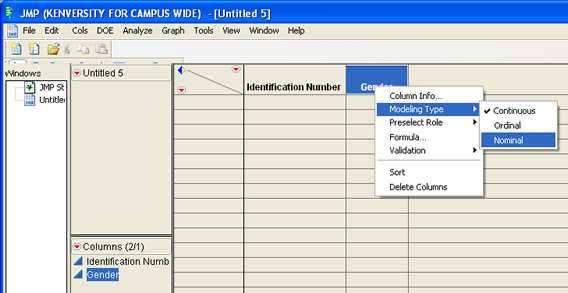 New columns (variables) can be labeled by typing in the top row. The measurement level is very important in JMP and can be changed by right clicking on the variable (column) name.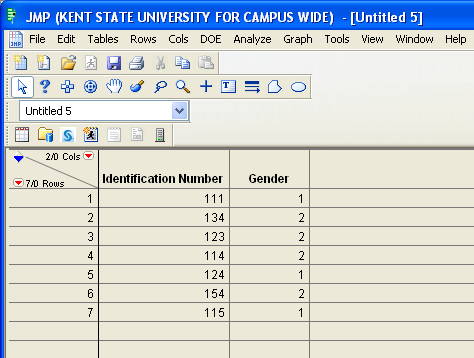 Data can be entered by typing into each cell.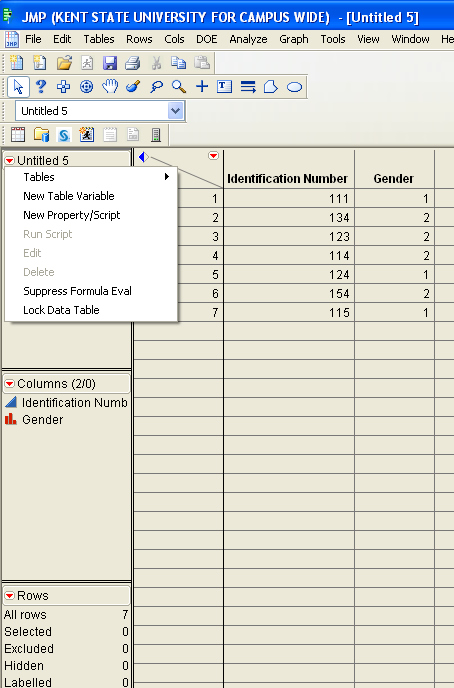 Each of the Red arrows contains a menu.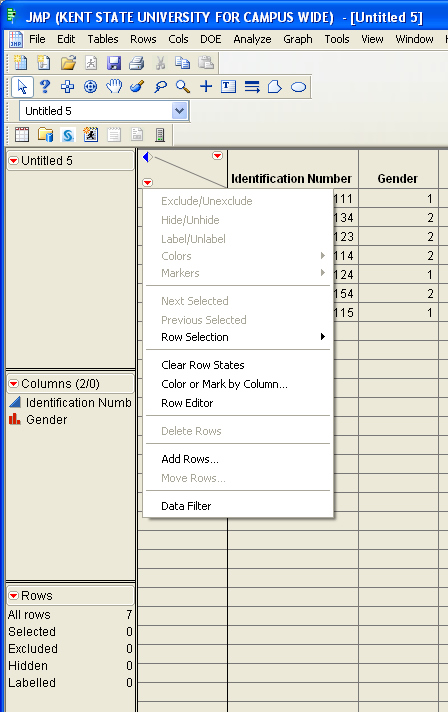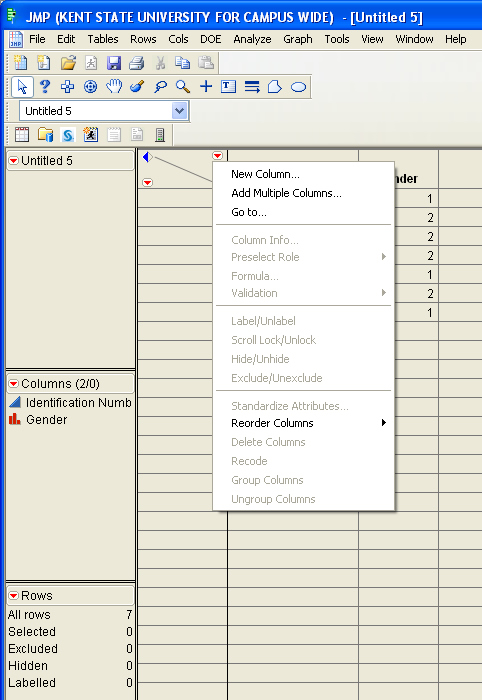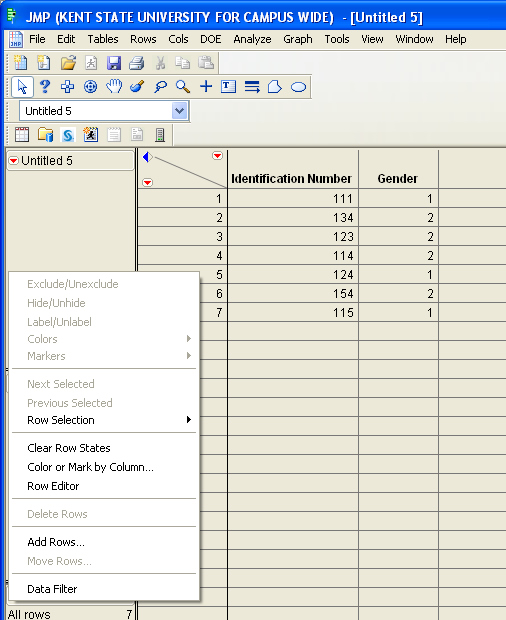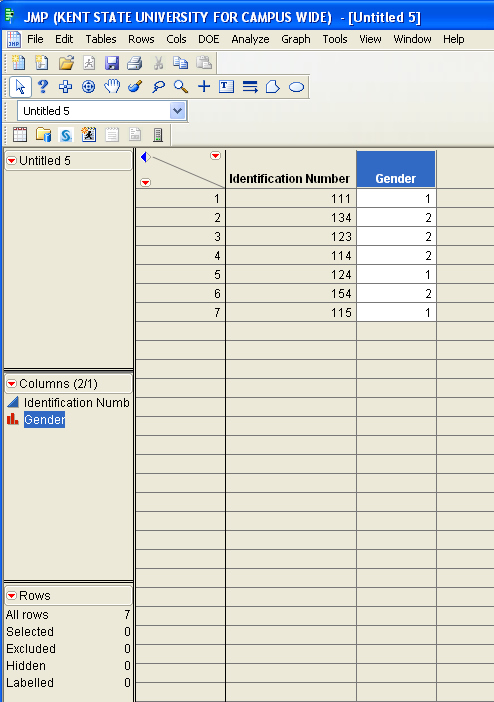 When you click on the Column name either on the left hand menu or in the column itself, the corresponding menu or column is highlighted.
In order to add value labels or make other changes to the column codebook, right click on the column name.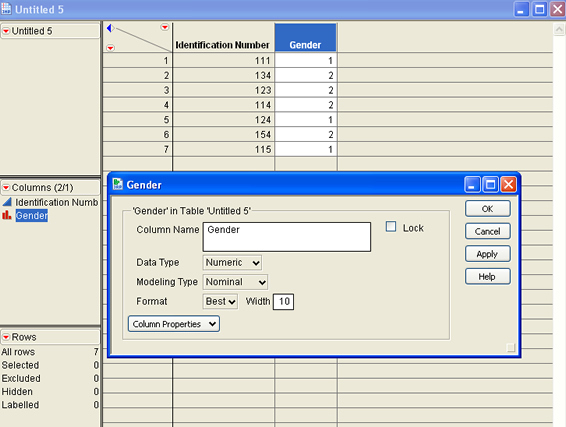 A window with basic column/variable information pops-up. Click on "Column Properties".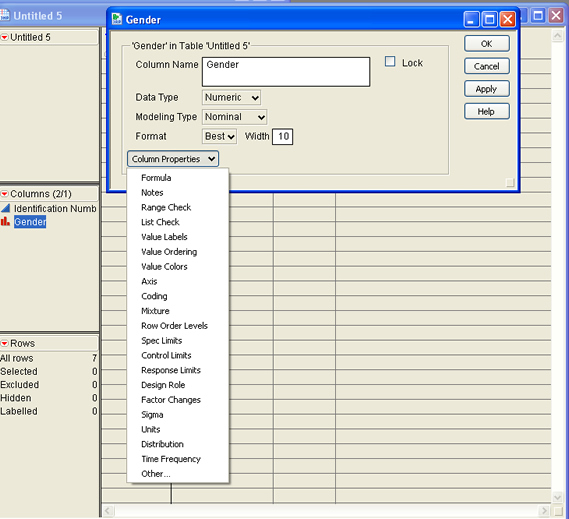 Note you can make quite a few changes from the Column Properties menu. For now, click on "Value Labels".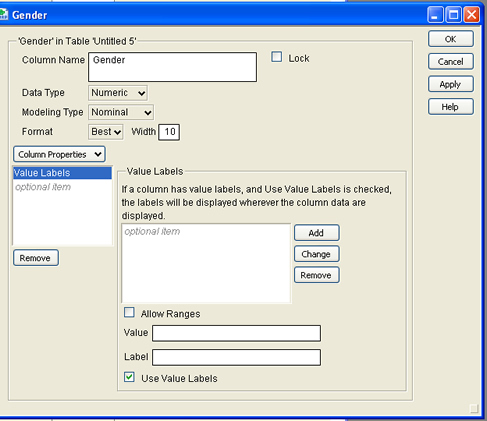 The original window expands to include Value Labels. Type in the value (e.g. "1") and the label (e.g. "female"). Click Add. Keep doing this until you have labeled all of your values.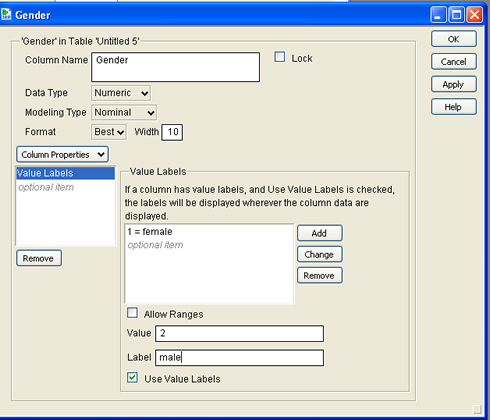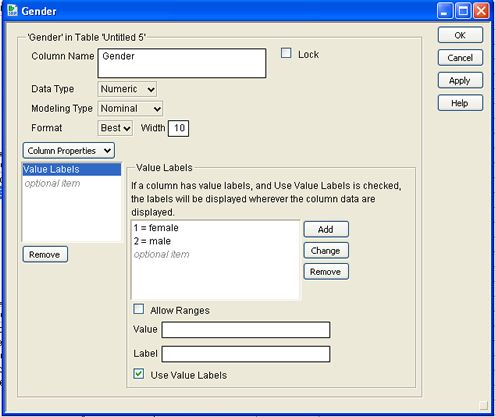 You can choose to "Use Value Labels" or to uncheck that option. If you choose "Use Value Labels", the value labels will appear in your data view.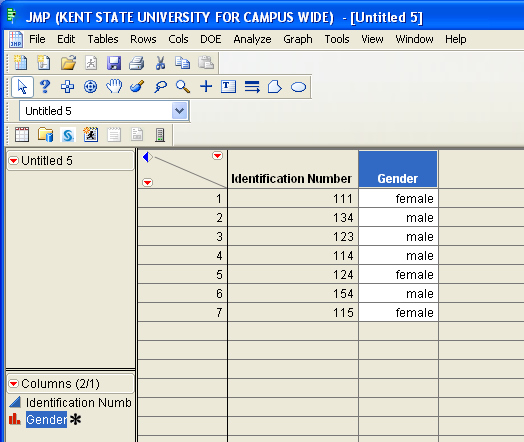 When you left click in a particular cell, the actual data value (numeric value) will appear.
For additional questions or comments, contact Tina Ughrin.