JMP Views Screenshot Tutorial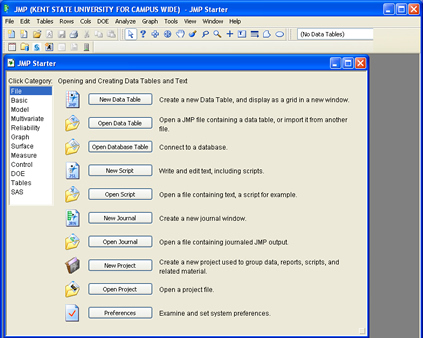 Menu options can be explored either by using the JMP Starter or by clicking on the menu tool bar.
In using the JMP Starter, the first page is the File page with options for opening or creating new tables, scripts, journals, or projects.
The Basic view of the JMP Starter includes most of the Univariate statistics available through JMP. JMP organizes analysis options via platforms: Distribution (descriptive statistics, frequencies, etc.), Two Sample t-Test, Matched Pairs, and Fit by X (which includes Oneway, Bivariate, Contingency, and Logistic options).
More advanced statistical models such as multiple regression and time series are located within the Model menu option.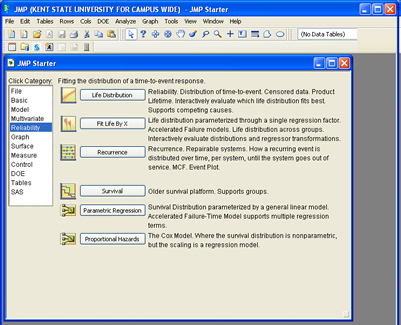 Reliability and survival statistics are located under the Reliability menu option.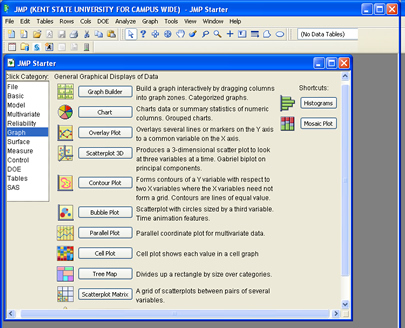 Graphing options are available both within statistical platforms (e.g. fit y by x) and in a Graph menu option on the JMP Starter wizard.
Additional JMP Starter Menu Options below: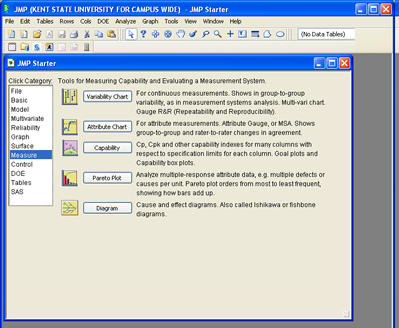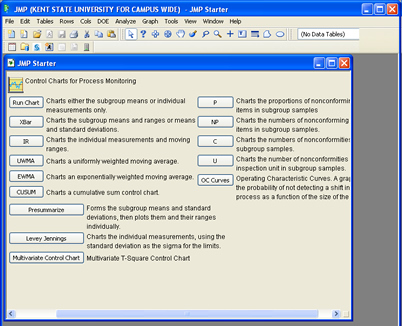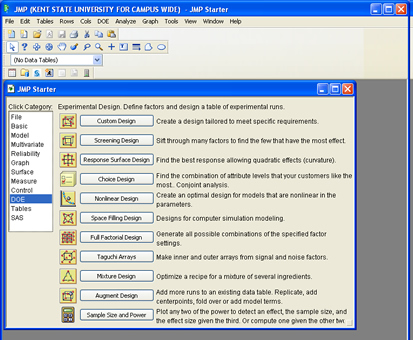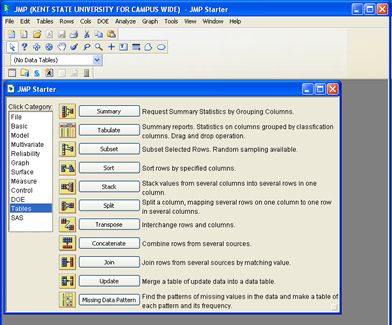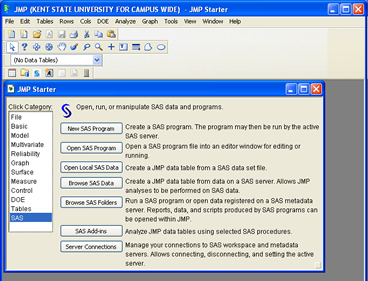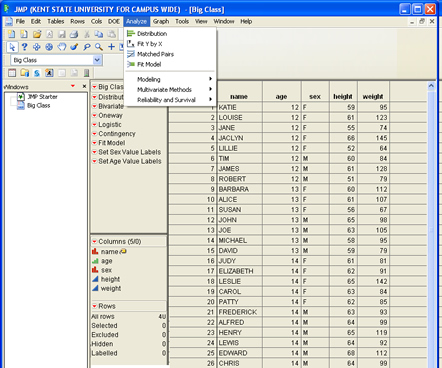 Data view and use of the horizontal menu.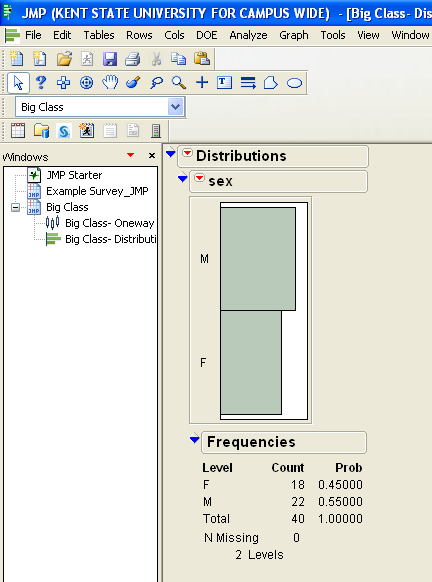 There are two types of important arrows in JMP. The red arrow reveals additional menus.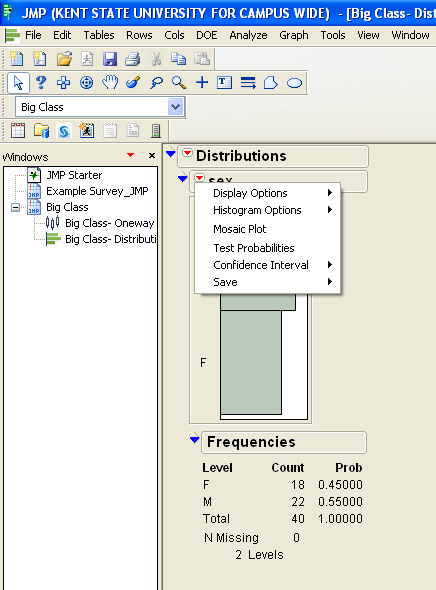 The blue arrow allows you to reveal or hide parts of the output.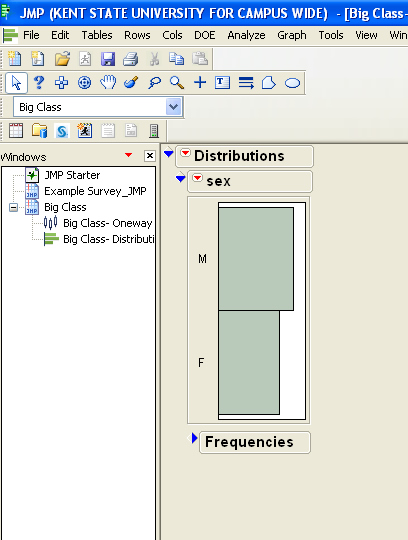 For Additional Questions or Assistance Contact Tina Ughrin