SAS Libraries Screenshots Tutorial
SAS Libraries are like drawers in a filing cabinet. The SAS data sets and editor files containing your programs are like files within those drawers.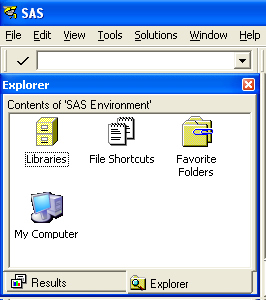 In order to assign a "drawer", you assign a library reference name (libref). In the example below, I have named one of the drawers "train".

Type in your editor window:
Libname (the name of your "drawer") 'the path to the folder on your computer where the files you wish to access reside';
run;
In the above example:
libname train 'H:\My Documents\Software Issues\SAS\SAS Tutorials\Training Files -- Train';
run;
Click the Running Figure under the tool bar.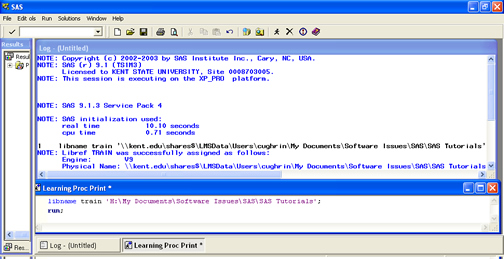 Note the log. If your library was assigned, you should have a note in the log stating that it was successfully assigned and providing the Physical Name.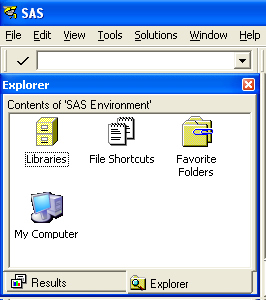 To open a library. Double click on the file cabinet.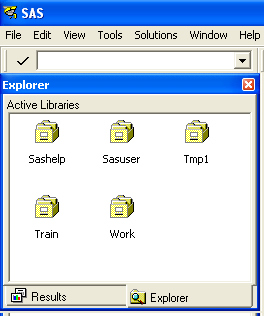 SAS comes with a SAShelp drawer, a SASuser drawer, and a Work drawer. The Work drawer can be used to temporarily hold files. When you close your session of SAS though, those files are not saved. The SASuser drawer can be used as a permanent drawer. However, file are saved within the Program Files of SAS on your C:/ drive. If your SAS program crashes, you will lose those files. It is better to create new libraries for your data and point to their storage in a folder on your hard drive, jump drive, disk etc.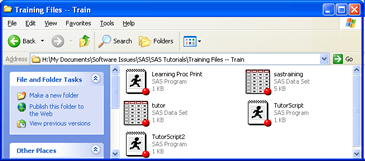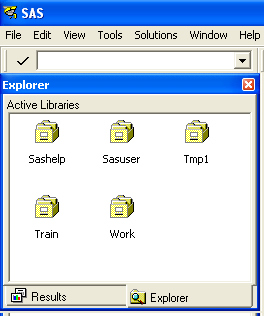 Double click on Train and you will find the data files saved in that new SAS library.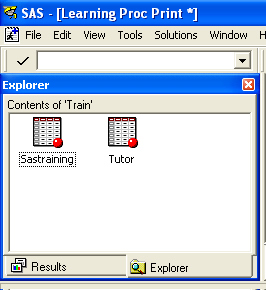 For additional questions or assistance, contact Tina Ughrin.