NVivo Word Frequency Query Screenshots Tutorial
Word Frequency Query -- lists the most frequently occuring words in selected sources, nodes, sets, and/or nodes, sets and/or annotations. This can be used to help identify themes.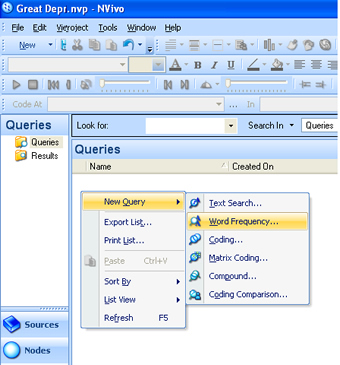 Click on the Queries view. Right click in the white space. Click New Query -- Word Frequency.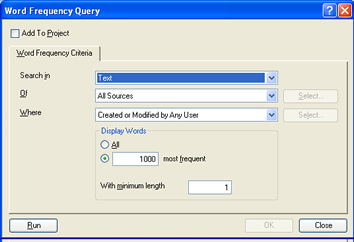 Check "Add to Project" if you wish to save the query results.
Click on the drop down box for "Search in".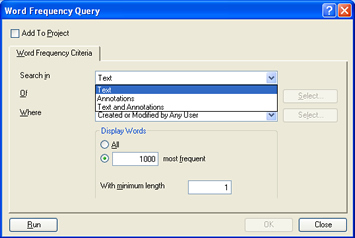 Choose type of source to search.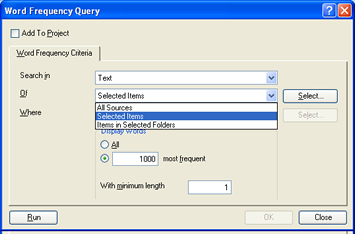 Click on the "Of" drop down box. Choose All Sources, Selected Items, or Items in Selected Folders. Click Select.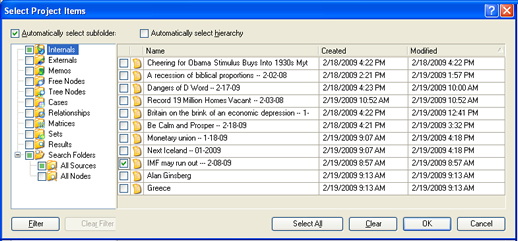 Select sources to be search. Click OK.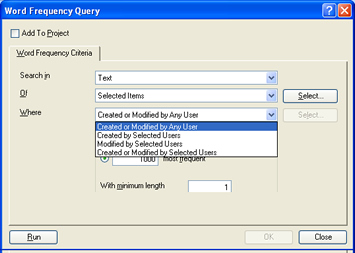 Click "where" drop down box to narrow by user. Click Run.
For additional questions or assistance, contact Tina Ughrin.