NVivo Memos Screenshot Tutorials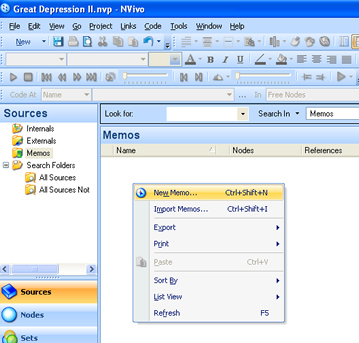 Click on Memos under Sources. Right click in the Memos view white space and click New Memo or use the Ctrl+Shift+N key strokes.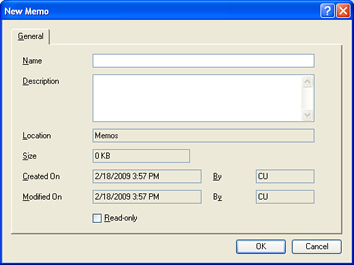 Type in a Name and Description for your Memo.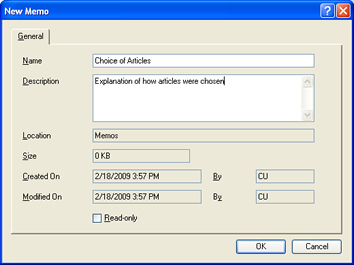 Click OK.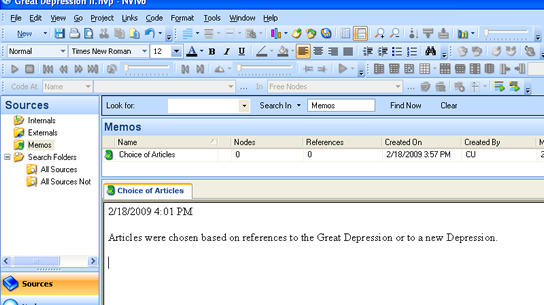 Ctrl+Shift+T will provide you a time stamp.
Then simply begin typing your memo.