SPSS Selecting Cases Screenshot Tutorial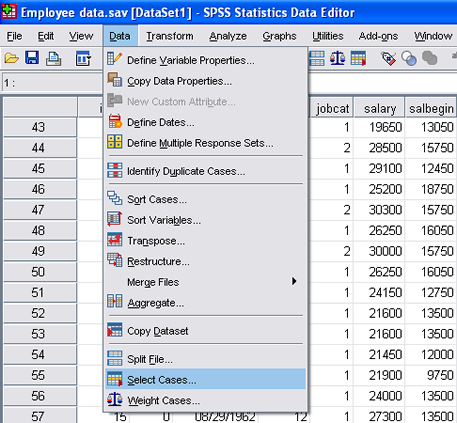 A researcher wishes to run analyses of only the females in the sample. Click Data -- Select Cases.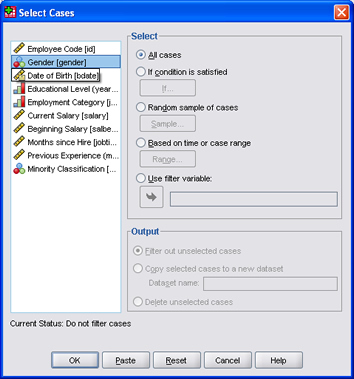 In the above window, there are a number of choices. A random sample of cases, a sample based on a range, a filter variable, or a condition can be used to select cases. For the purposes of this demonstration, "If condition is satisfied" will be used.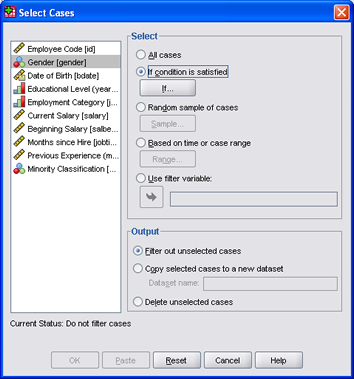 Click on "If condition is satisfied" Then click "If..."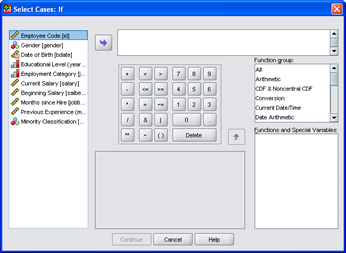 Choose the variable used to select cases. In this case, gender will be used. Click the arrow to move the variable into the empty box.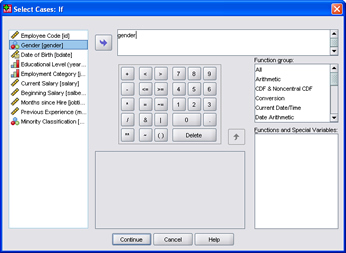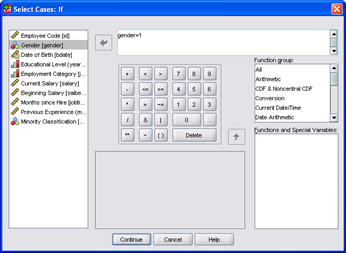 In this data set, gender is coded 0 and 1 with 0 for male and 1 for female.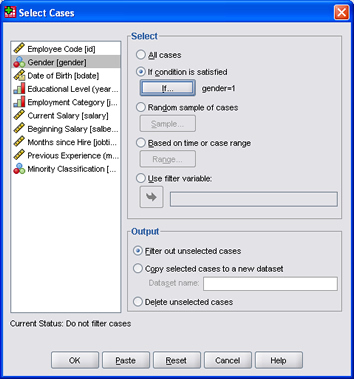 In terms of Output, there are several options. The selected cases could be copied into a new dataset, deleted, or filtered out. In this instance, the unselected cases will be filtered out.

Note the slashes through cases 2, 4, 5, and 6. These cases were male. Cases 1, 3, 7, and 8 are have a gender coding of 1 for female and remain in the sample. All analyses done with the cases selected will only include females.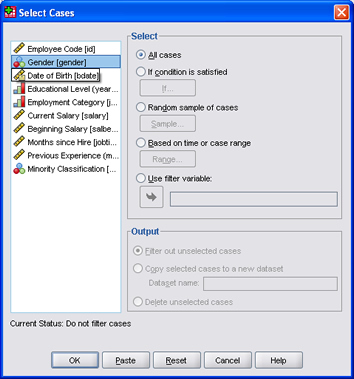 In order to include all cases, click Data -- Select Cases -- All cases -- OK.
For additional questions or assistance, contact Tina Ughrin.