SPSS Sorting Cases Screenshot Tutorial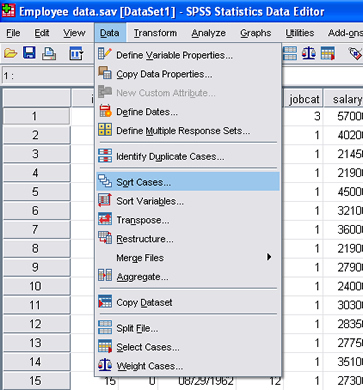 To sort cases in SPSS, Click Data -- Sort Cases.
Choose the variable by which you want to sort the cases. Click the arrow to move it into the "Sort by" field.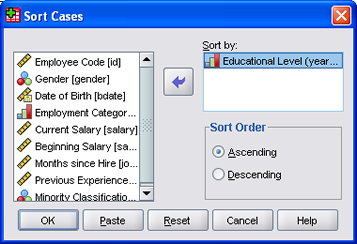 Choose Ascending or Descending order. Click OK.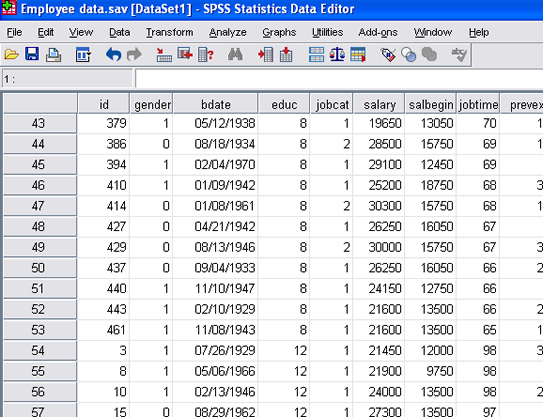 Note that cases with an education level of 8 are above those with an education level of 12.
For additional questions or assistance, contact Tina Ughrin.