SPSS Computing Variables Screenshot Tutorial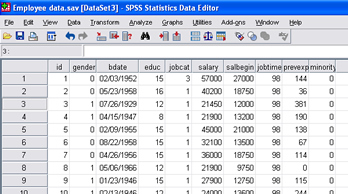 A researcher is interested in the difference between the current salary of his sample and the beginning salary.
Select Transform -- Compute Variable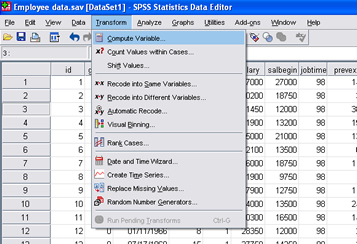 The following window appears: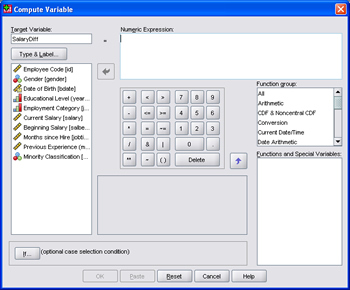 Type a Target Variable name and Click Type & Label.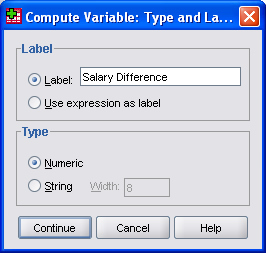 Type Label for the new variable.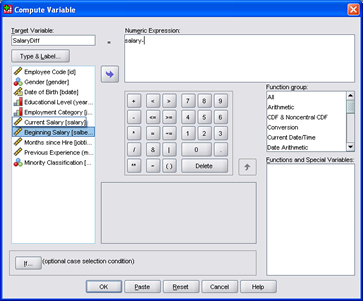 Click on Current Salary. Click the arrow to move it into the Numeric Expression box.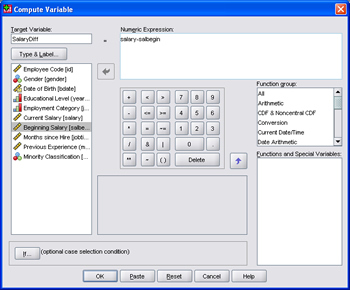 Either type the minus sign or click it on the calculator keypad inside the window. Click on the second variable (Beginning Salary). Move the variable into the Numeric Expression box. Click OK.

Note the new column for the newly computed Salary Difference variable.
For additional questions or assistance, contact Tina Ughrin.