SPSS Importing CSV Files Screenshot Tutorial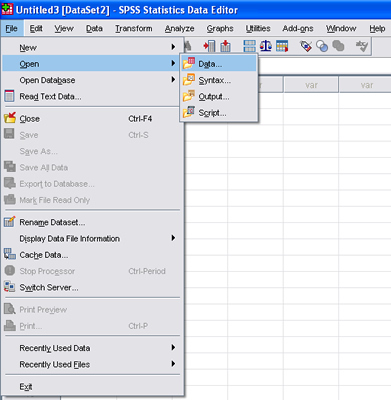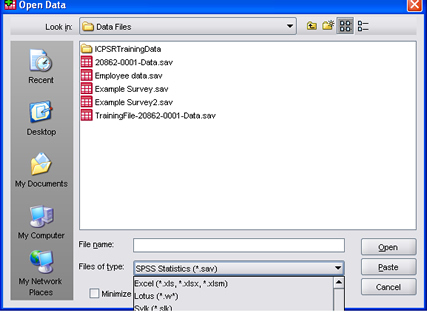 Change "Files of type:" to All.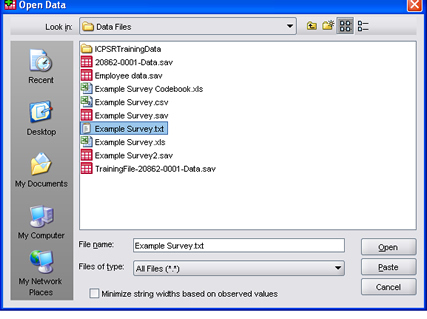 Choose file and click Open.
Click Next.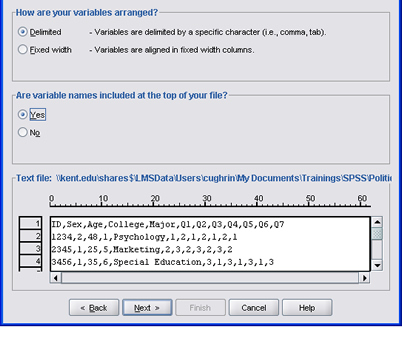 If your data has a comma, quotes, or tab differentiating the columns, click Delimited.
If your data has equally spaced columns, click Fixed Width.
If the variable names are in the top row of data (as they are in this data), click Yes to the question. Click Next.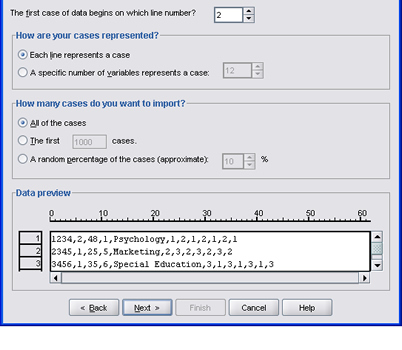 If your data includes the variable names in the first row, the data should start on the second row. Look to be sure each row of your data represents one case.
You can also specify how many rows to include in the new SPSS file.
Click Next.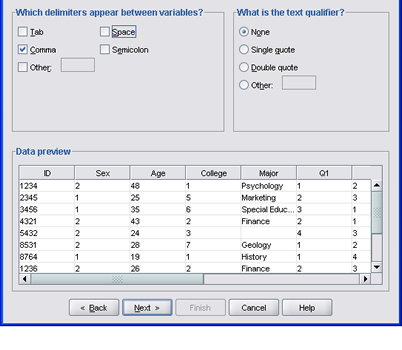 Choose the delimiter for your data. Click Next.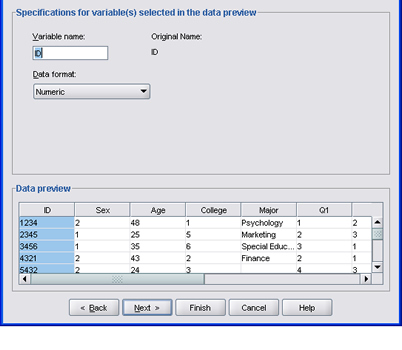 Check that each column of your data has the correct variable name and that the data are in the correct cells.
Click Next.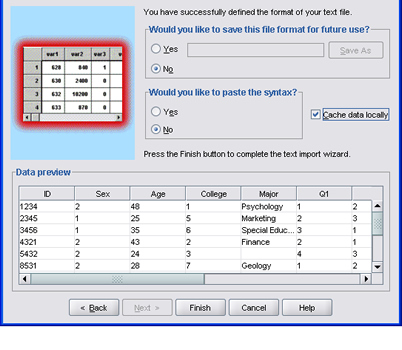 You can save the file format for future use if you have other CSV files set up in the same manner. You can paste the syntax and then run the script, or Click Finish. Below is an example of the syntax/script: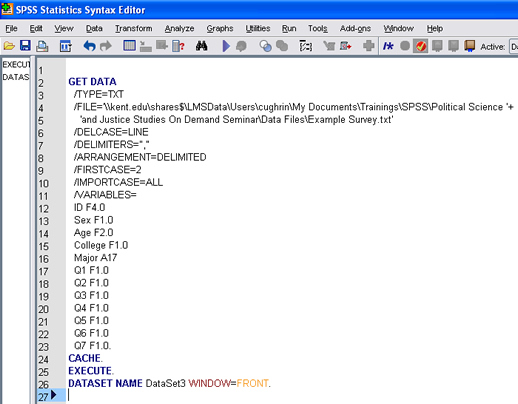 Check your data after importing:
Don't forget to update your codebook with value labels, etc.
For additional questions or assistance, contact Tina Ughrin.