Performing Arts Library Services & Facilities
Services
Resources for Distance Education Music Students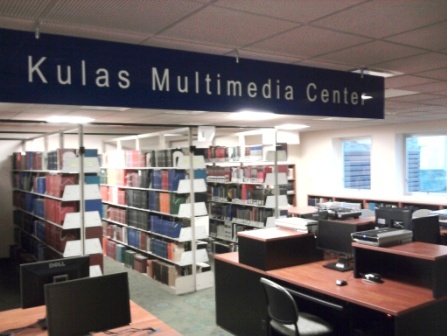 Facilities & Equipment
Public Computers
Ten computers are located in the Performing Arts Library. For a list of the software on these computers, click here.
Printing
The Performing Arts Library has a color printer. Print outs must be paid for with a Flashcard. Guests without Flashcards may purchase cards at the Flashcard machine located near the circulation desk. Patrons may also use this machine to load money on their Flashcards using cash. To load money on a Flashcard using a credit or debit card click here.
For instructions on printing from your PC laptop visit the Wireless Printing webpage.
Printing Rates
Color: 14 cents per 8 1/2" x 11" sheet
Black and white: 7 cents per 8 1/2" x 11" sheet
Wireless Access
Wireless connectivity is available in the Performing Arts Library and throughout the Music and Speech Center. For more information see Help with Campus Wireless.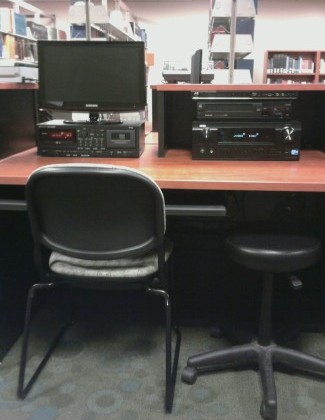 Listening/Viewing Stations
There are two listening and viewing stations located in the Reading Room. Each station includes:
19" Flat Screen TV
CD/Cassette Player
DVD/Blueray Player
VHS Tape Player
One of the stations is also equipped with a turntable.
Group Listening/Viewing Rooms
The Group Listening/Viewing Rooms check out for 2 hours and may be reserved in advance. Rooms are available on a first-come, first-serve basis unless reserved, and seat no more than four. For more information on equipment and reserving a room, see the Group Listening/Viewing Rooms webpage.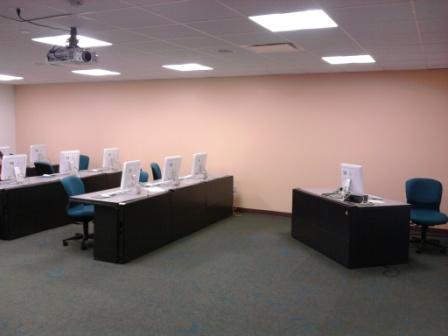 Computer Labs
There are 2 computer labs adjacent to the library run by Information Services.
The PC Lab (D-002) contains:
7 PCs
2 Macs (with keyboard synthesizers)
Black and white printer (see printing rates above)
Copier ($0.08 with Flashcash and $0.15 with cash)
The Mac Lab (D-024) contains:
21 Macs (15 with keyboard synthesizers)
Computers in the Mac Lab and PC Lab may print to the B&W printer in the PC Lab and in the Performing Arts Library printer during library hours of operation (Mac computers may only print in B&W).
Click here for information on the software available on the computers in the PC and Mac Labs.