Library Live! 2008 Materials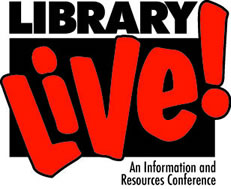 Library Live! II an Information and Resources Conference sponsored by University Libraries, and geared toward faculty and graduate assistants, the conference provided a series of workshops designed to highlight library resources and tools available to the Kent State community.

Primary Sources on the Web: How to Locate Physical and Virtual Collections (presented by Cara Gilgenbach and Steve Paschen)
Handout [PDF].
Google Tools for Scholars (presented by Carolyn Radcliff)
Handout [PDF].

Exploring the OhioLINK Digital Media Center (presented by Susan Weaver and Wendy Adkins)
Handout [PDF]

Student Research Behavior and Web 2.0 (presented by Joe Salem, Ken Burhanna and Jamie Seeholzer)
Tips for Supporting Student Research [PDF].

Be on the Alert! Journal Alerts, Saved Searches and More (presented by Erica Lilly and Edith Scarletto)
Journal alert handout with instructions [PDF]

Classroom Capture and Other Streaming Tools (presented by Dan Tonelli and Jason Forbes)
Master Control Services for Faculty [PDF]

Know Your Copy(rights) (presented by Cindy Kristof and Kara Robinson)
Copyright Essentials Handout [PDF]
Checklist for Fair Use Handout [PDF]

For more information about any of the resources, contact the presenter directly or email Julie Gedeon, Coordinator of Assessment.