Giving to University Libraries--Collections
Support for Study and Research in the Sciences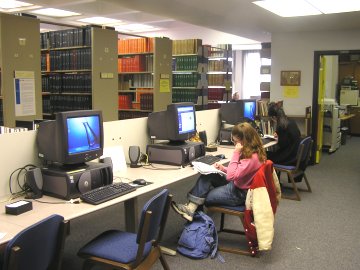 Current and highly specialized journals are critical to University researchers involved in cutting-edge scientific research. That information, often now in electronic format, is among the most costly in all of scholarly publishing.
The following are some examples of how donor support can make a difference.
Scientific journals: Donors interested in "adopting" a journal assume responsibililty for an annual subscription fee.
Digital backfiles of journals: Publishers are making journal content that was originally only available in print available electronically. The one-time purchase of a physics journal backfile for approximately $80,000, for example, would provide access to 79 journals back to 1934.
---

Borowitz Crime Collection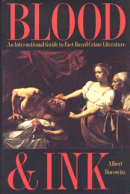 Donated by Cleveland attorney and scholar Albert Borowitz and his wife, art historian Helen Osterman Borowitz, the Borowitz Crime Collection includes more than 15,000 books, manuscripts, and artifacts related to the history of crime, with special emphasis on the relationship of true crime to literature and the arts.
This world-class collection would be enhanced by the following.
Curator for the Borowitz Crime Collection: Private funds would support the work of a permanent curator charged with further developing the collection, enhancing access, and providing service.
---
Tyler Lee Gaston Poetry Fund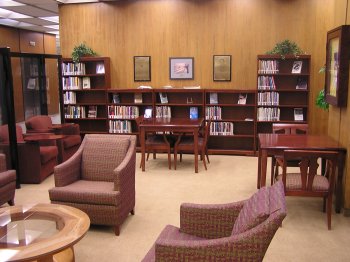 This fund, named in memory of Tyler Lee Gaston, is used to purchase books of poetry for the Wick Poetry Corner in the Library. Tyler Lee Gaston (1980-2004) was a senior English major at Kent State University at the time of his death. He participated in the Wick Poetry Center Outreach Program teaching poetry to Students at Miller South School for the Visual and Performing Arts in Akron.
[Photo: Wick Poetry Corner]
---
Kritzer Collection Development Fund
This fund is named in honor of Hyman Kritzer who served as Kent State Library Director from 1966 to his retirement in 1984. Mr. Kritzer coordinated the planning of the Kent State University Library and its acquisition of more than 1 million books. This fund enables University Libraries to purchase research materials that cannot be purchased with regular acquisition accounts.
An example of a such a purchase is the following.
Early English Books Online: English titles published between 1473 and 1700, including works in all areas of human endeavor. This important resource was previously available to scholars only as a static microform collection. A collaborative effort between academic and commercial entities has produced this fully searchable online version.