Special Collections and Archives
NVivo Free Node
NVivo 8 Free Nodes Screenshots Tutorial
Free Nodes -- nodes that are not part of a hierarchy; that are either an inital coding or a code that has no logical connection with other nodes.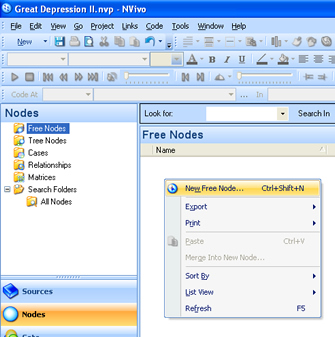 In order to set up a node apriori, Click on the Nodes view. In the white space, right click and then click New Free Node. Alternatively, click into the white space and use the Ctrl+Shift+N key strokes.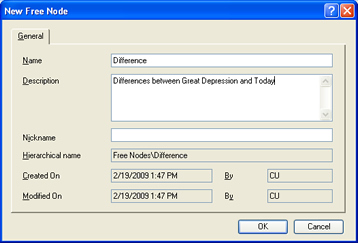 Type a name and description for your node. Click OK.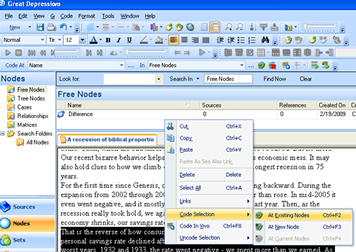 While in a particular source (e.g. news article, interview transcript...), highlight the text to be coded. Right Click. Click Code Selection -- At Existing Nodes.

Select a Node. Click OK.
To view your coding, Click on the stripes button in the toolbar. Click Nodes Most Coding.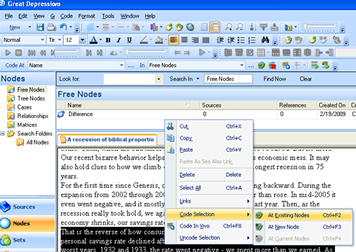 Alternatively, to create a new free node while reading a source, highlight the passage to be coded. Right click. Click At New Node.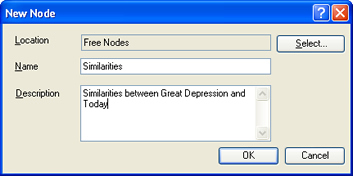 Type a Name and Description for your new free node. Click OK.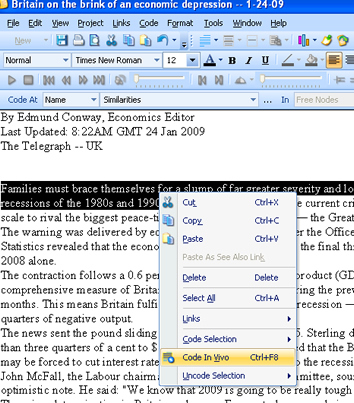 To code a passage without providing a name or description; highlight the passage, right click, click Code In Vivo.
Note the Code "Families must brace themselves for a slump of...". This in an In Vivo code. The first few words of the passage become the code.
Note too. that you can click on a code such as Difference and see all of the passages coded under that node.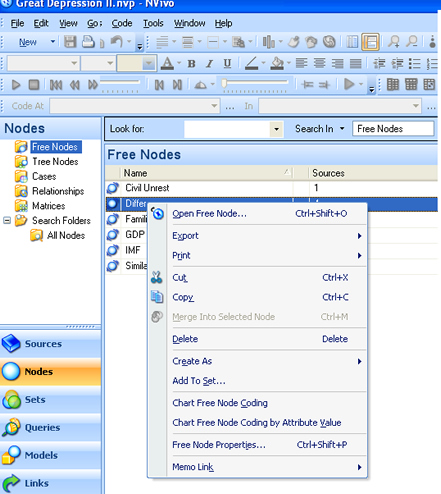 Nodes can be renamed. Right Click on the node of interest. Click Free Node Properties.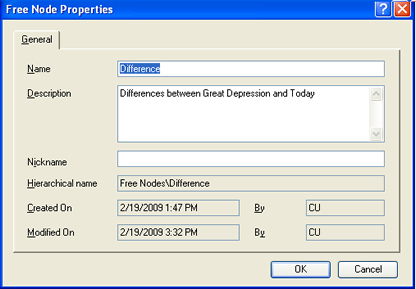 The free node was initially coded "Difference".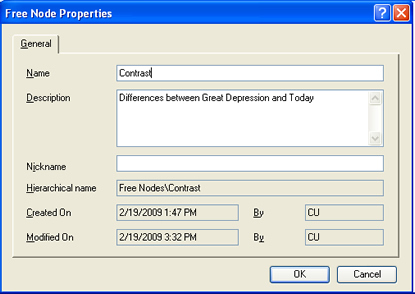 The free node has been recoded to "Contrast". Click OK.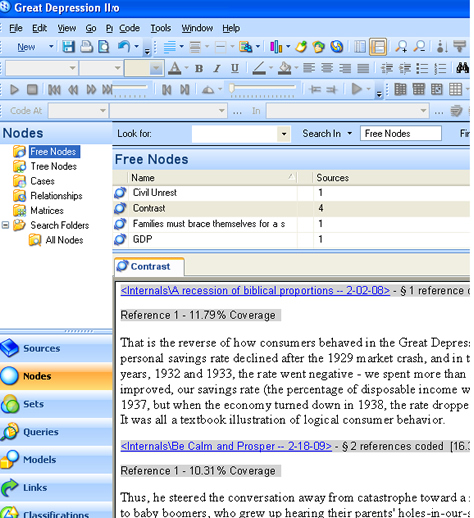 The node has been renamed everywhere it has been applied.